Osprey Atmos AG 65 Backpack Review
Stores With The Best Prices
Last Amazon price update was: February 4, 2023 12:00 pm
Get Price Alerts
Email Me When The Price Drops Below...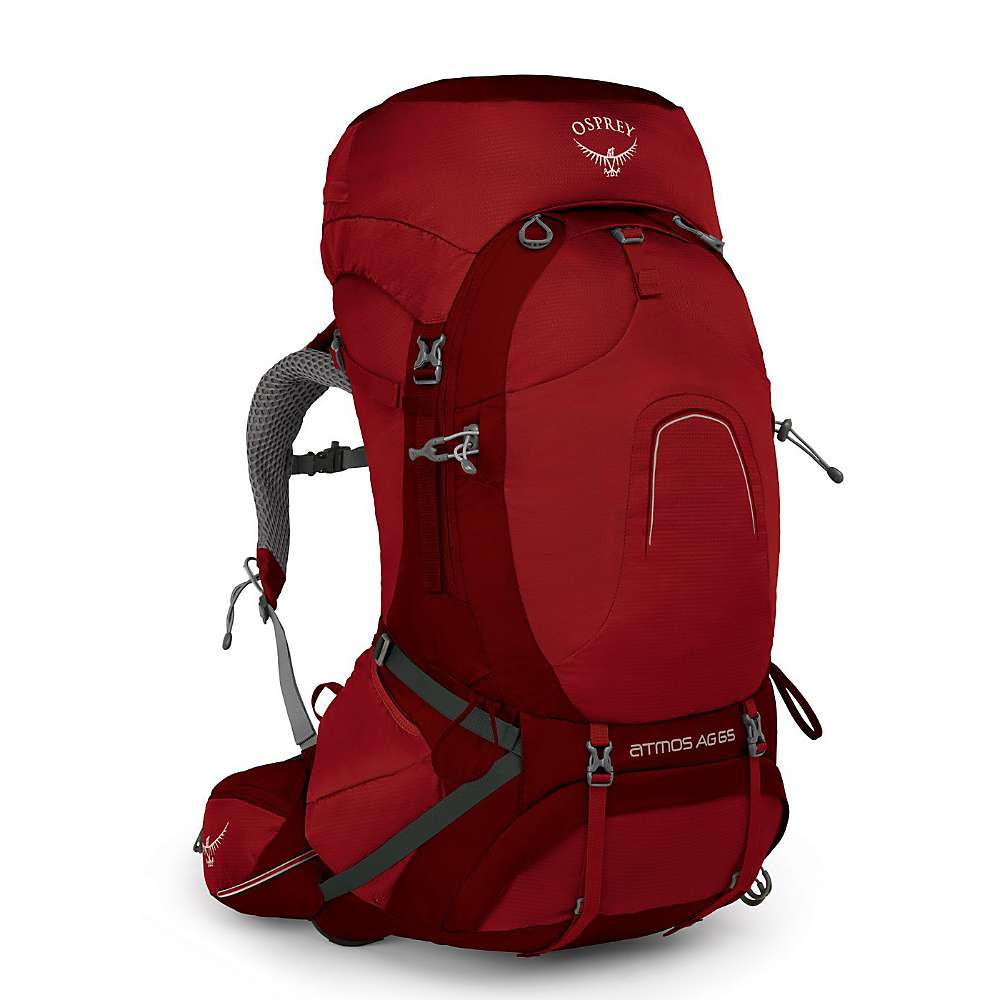 Osprey Atmos AG 65 Backpack Review
Description
A Comprehensive Review Of The Osprey Atmos AG 65 Backpack
Are you wanting a new backpack for a one to three day backpacking trip? This backpack may be the one for you.
As this is the best backpack that we've reviewed, only slightly ahead of the Kelty Coyote 80, there are some drawbacks.
Continue reading to see why the Osprey Atmos AG 65 is the best backpacking backpack you can buy. 
This backpack not only offers excellent ventilation but it also standouts in nearly all categories when compared to backpacks in its range. Designed with the goal of keeping your back dry, the Osprey Atmos AG 65 backpack doesn't sacrifice any feature you would love about the internal-frame design of backpacks.
The Atmos AG 65 is the excellent wilderness backpack as it is very durable and has a well-designed storage space and allows users to customize as much as they want. It also makes the suspension of weight much easier, which makes for a better experience for users.
To cap it off, the Osprey Atmos AG 65 backpack is fairly priced and wouldn't necessarily hurt your wallet.
Osprey Atmos AG 65 Backpack Colors
Abyss Grey
Rigby Red
Unity Blue
Manufacturer Of The Osprey Atmos AG 65 Backpack
Osprey country was founded by Mike Pfotenhauer in Santa Cruz, California, in 1974. He had the desire to use and make more comfortable, durable, and practically sound packs. And since then, it has evolved into a company that makes one of the best backpacks in the world.
he company has always been committed to quality, which has proven to be very important in their branding and legacy.
Benefits of Osprey Atmos AG 65 Backpack
At 4 pounds 9 ounces, the Atmos AG 65 is very lightweight when compared to other packs in its range. And this weight can still be trimmed by removing the top lip and users would still be able to carry about 40 pounds of weight.
The Atmos AG 65 has a lot of space with plenty of pockets to which luggage can fit in. The zippered pockets on both flanks the large mesh front pocket can swallow bulky items like a water filter or extra fuel canisters. In total, it's got nine exterior pockets.
One of the biggest benefits that come with Atmos AG 65 is the ventilation it offers. It encourages a lot of airflow with its webbed patterns. It has an Anti-gravity frame which makes it extremely comfortable.
It comes with the Osprey All mighty warranty, which means it is expected to last for a lifetime.

The Atmos AG 65 is big on Packability. There is a chute, a bag compartment for sleeping, hip belt pockets, and also comes with two large separate external pockets. It makes it very easy to find and pack gear.

The seamless structure of the Atmos Ag 65 automatically contours to the body, giving an excellent fit and unrestricted movement.
The Atmos AG 65 Internal hydration reservoir sleeve accommodates up to a 3L reservoir
Cons of the Osprey Atmos AG 65 Backpack
There is no zippered access to the main compartment. This would make it easy to grab items that aren't at the top or in the bottom sleeping bag compartment
The Osprey Atmos AG 65 is not waterproof, and it doesn't come with a waterproof rain cover.
If you get trapped in the snow while backpacking, skiing or snowshoeing, snow actually gets trapped in the back panel. This is something that has annoyed a couple of users.
Where To Buy The Osprey Atmos AG 65 Backpack
The Atmos AG 65 is definitely one of the best bags on the market today, and especially perfect for a specific type of people. If you like lightweight hiking or traveling the world with a larger, hiking style backpack (or both!), this is the bag for you.
The Osprey Atmos AG 65 is available on most e-commerce websites. View our list below to compare pricing on the latest Atmos AG 65 Backpack.
To Wrap It Up
If you are a world traveler who travels with a lot of luggage and likes to have everything needed in one place, the Osprey Atmos AG 65 is for you. It's also definitely a good buy for you if you are very big on comfort and wouldn't want to be soaked in sweat while you travel.
It's a pack for anyone who needs a reliable companion for almost any backpacking adventure.
Osprey Men's Atmos AG 65 Pack Specifications
| | |
| --- | --- |
| Volume (Large): | 68 liters |
| Volume (Medium): | 65 liters |
| Volume (Small): | 62 liters |
| Features: | Hip Belt, Sternum Strap, Hip Belt Pockets, Detachable Lid, Bladder or Reservoir Included, Ice Axe / Trekking Pole Loops, Sleeping Pad Attatchment, Adjustable, Organizer Panel, Compression Straps, Hydration Compatible |
| Dimensions: | 34 x 15 x 16 in. |
| Fabric Details: | 100D X 630D Nylon Dobby |
| Pack Fabric: | Nylon |
| Weight Capacity: | 30 – 50 lbs |
| Pack Pockets (+ Main Compartment): | 9 |
| Weight (Small): | 71.6 oz |
| Weight (Medium): | 73 oz |
| Weight (Large): | 74.4 oz |
| Disclaimer: | We only ship this brand to US Addresses. |
| Gender: | Mens |
| Best Use: | Backpacking, Mountaineering and Alpine, Hiking |
| Pack Capacity: | 50 Liters / 3966.5 Cubic inches |
| Trip Length: | Expedition |
| Frame Type: | Frameless |
| Pack Access: | Top |