MSR Dragonfly Stove Review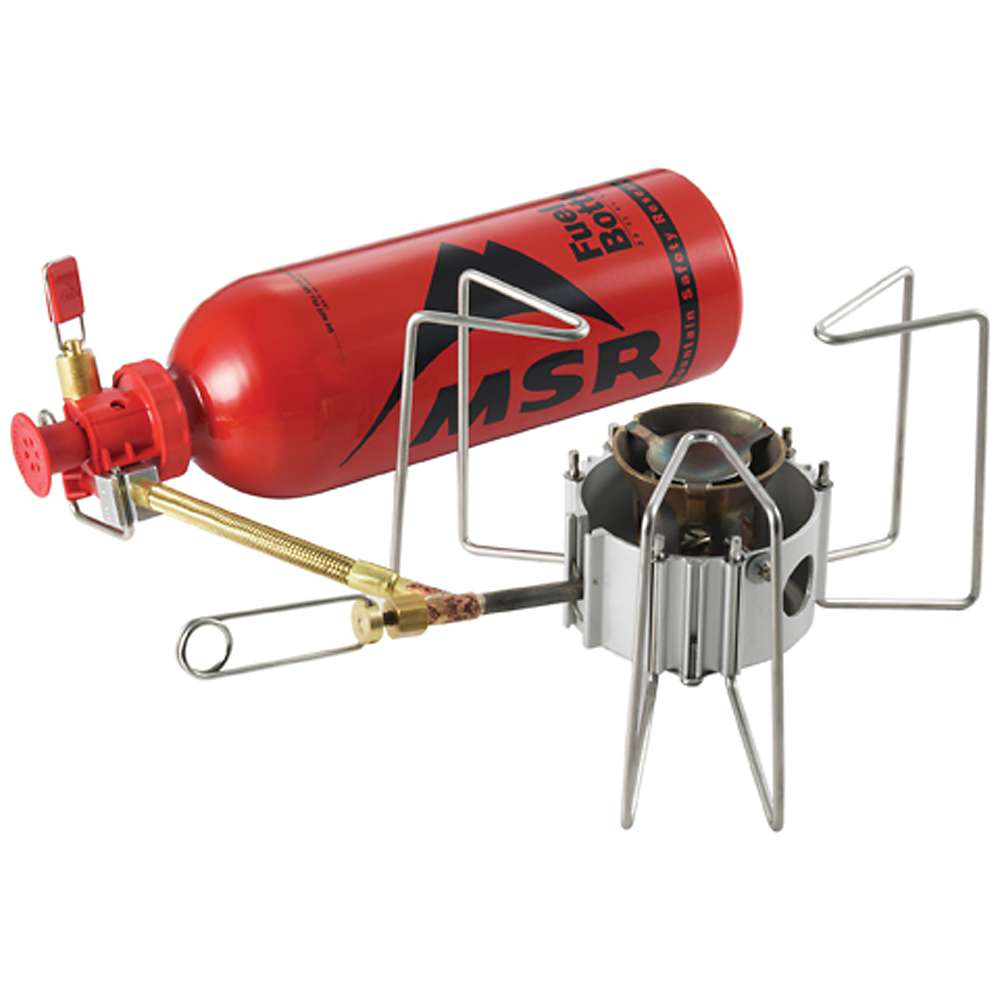 Compare Prices From Top Retailers & Save Big!
Get Price Alerts
Email Me When The Price Drops Below...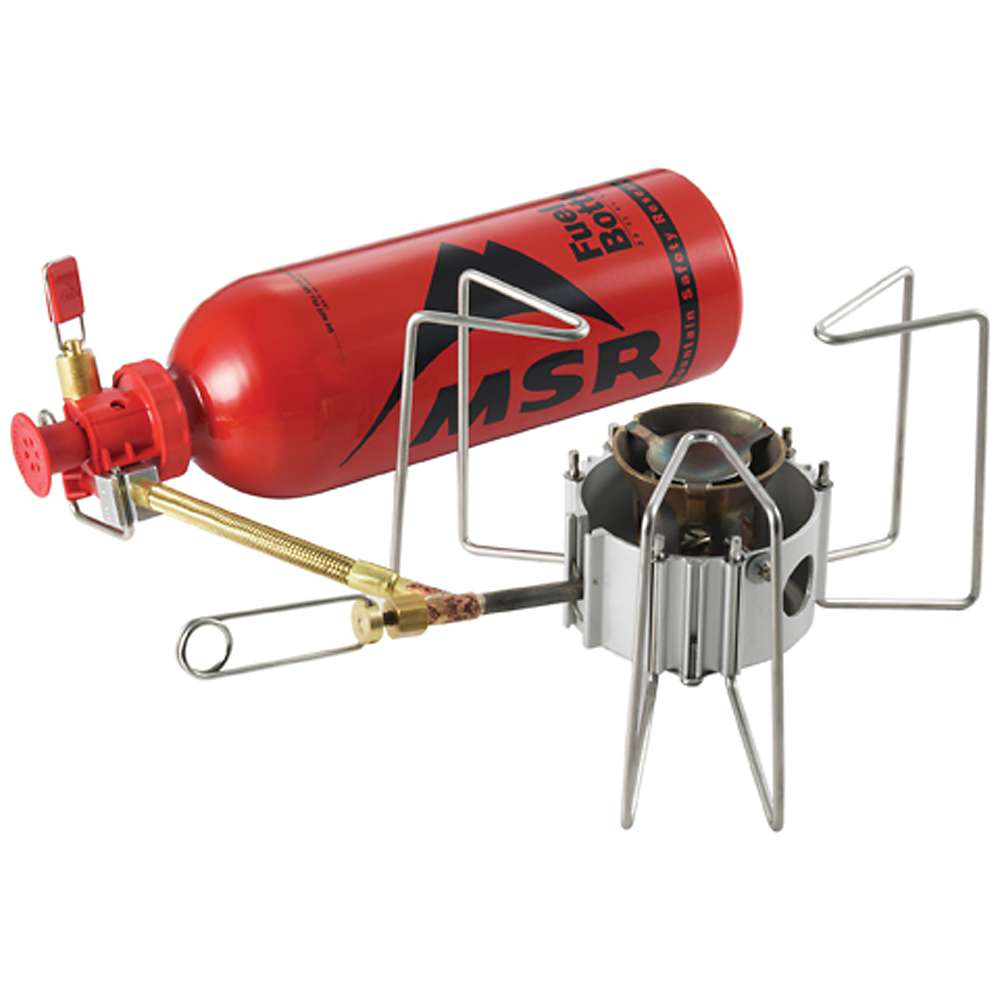 MSR Dragonfly Stove Review
Description
MSR DragonFly Backpacking Stove Overview
The first thing you need to know about yet another product from the prominent MSR company's dragonfly stove is that it is very balanced and durable.
It has been stated to be the best when you need a backpacking stove to take with on trips that you will have a base camp. The fact is that it does not actually come off as the most compact stove. Neither does it have a lightweight structure.
Even with its huge frame, the MSR dragonfly is ideal for the preparation of meals as it consists of a dual valve that allows anyone to control its temperature easily. By having the ability to control its temperature, you can move from light simmers to a frothing boil
However, it is ideal for the preparation of diverse types of meals, including the ones that are complicated and need so much paid attention to its details.
This stove is rated as one of our best backpacking stove on the market, but it does have it's limitations. Continue reading our review to get our thoughts.
Also, the MSR dragonfly comes with a windscreen that helps in protecting the flames on days that it is windy, and it also aids in keeping all of the heat centered on the pot and nowhere else.
The structure of the MSR dragonfly is to provide a vast, balanced, and low design that can hold big pots. All of this makes it ideal for adventures like group camping trips or any other type of outdoor activity you enjoy.
Nonetheless, the dragonfly backpack stove makes lots of noise when you are making use of it, and this is actually not good for people who adore their silent night while out in the woods.
About Its Manufacturers
MSR dragonfly is being manufactured by no one else but MSR themselves. At first, this company was known for newsletters as at the year 1969. They managed to cover topics that centered on safety when out in the mountains.
It was in the year 1973; Larry Penberthy took a huge leap to develop the MSR model 9 camo stove. It was a design that came up to be highly utilized, especially during the cold weather.
Penberthy created so much and even designed an ice ax to be used in digging directly into the ice.
Furthermore, the company was later bought over by REI in the year 1981 and 2000,
MSR came on board with its Edgeworks. However, after all its developments and struggles, it was finally acquired once again by Cascade designs in the year 2001.
Specifications Of MSR Dragonfly
What may get you attracted to this backpacking stove is its limited three years warranty. Also, it is greatly compatible with diverse fuels and comes with some vast pot supports. There is a dual valve for the controlling of its flames.
Interestingly, its dual valve technology enables precision simmer to boil controls along with a twist in its flame adjuster. With this stove, you are sure to prepare awesome gourmet meals even if you are out on explorations in the wilderness.
Although it may likely be a little less compact than all other backpacking stoves, you must have surely come across but, it does perform well in lots of weather conditions.
Furthermore, it can hold up about ten inches diameter MSR fry pans or the pots. You will not need to bother yourself so much as this backpacking stove can burn:
White gas
Unleaded auto fuel
Hey fuel
Diesel, and;
Kerosene
The MSR Dragonfly is highly efficient as it makes use of a suspended burner cup, which generates a powerful burn and simultaneously reduces the heat that is lost to the floor.
Also, it makes use of the shaker jet technology as well as smart engineering, which enables full, simple cleaning as well as field maintenance.
It can be folded to about one-third of its actual working size, and it can fit ideally into a two-liter MSR pot for simple storage. When you are searching for the epitome of dependability, turn towards the MSR liquid fuel stoves.
All of these time tested stoves have continued to stay as the main backpacker's stove. Have it in mind that this stove is:
Great for cold weather performance
Ideal for all your extended backcountry adventures, and;
Much more economical due to its fuel cost within a given time frame
If you are seeking for a lightweight stove, then the MSR dragonfly is not for you. This is because MSR dragonfly tilts towards those stoves that are quite bulky and heavy.
Also, this makes it more suitable for being used as a basecamp stove and not even a backpacking stove. Its boil time is about 6:05 minutes and it has a trail weight of 14.10z plus a packed weight of 18.2oz.
It is very stable and well structured. MSR dragonfly can handle simmers that are low and big pots also.
Benefits Of MSR Dragonfly
Asides from placing its precision simmering performance in a chassis that is created to handle diverse fuels, MSR dragonfly is sturdy and balanced. Also, it does great in both guide service and institutional settings.
Moreover, it easily handles pots that are about ten inches in diameter. You can greatly benefit from its diverse fuel, flame control, and effective burn.
Also, this stove provides an assortment of several features that makes cooking meals to be nothing but a breeze. It comes with a fuel and heat controller valve and gives you the utmost control over heat and fuel utilization
Issues/Cons Of MSR Dragonfly
What most people adore about the MSR dragonfly entails the fact that:
It functions effectively in all weather conditions no matter the cold
It can hold a big sized pot via its pot support and even balanced base
With its heat and fuel controller valves, it offers you total control over the flame and fuel usage.
It enables diverse fuel types to be used. This means that you will never be caught in a situation whereby you have no right fuel for the stove
It is ideal to utilize
Its field maintenance is simple
For its issues and disadvantages, they include:
It is quite heavy and not ideal for backpacking or camping solo
It is loud when it is being used
Your pot will be positioned very high above the flames
It can burn through fuel swiftly when placed on high
It has no fuel tank included in it.
To Wrap It Up
Need a backpacking stove of value? You can always purchase the MSR dragonfly. All of your needs for a camping trip will be actualized with this stove.
| | |
| --- | --- |
| Features: | Made in USA |
| Best Use: | Backpacking, Camping |
| Weight: | 14 oz |
| Water Boil Time: | 3 min. 30 sec. |
| Fuel Type: | Liquid |
| Packed Dimensions: | 6.3 x 5 x 3.5 in. |
| Stove Material: | Aluminum |
| Awards: | Outdoor Gear of the Year – 2006, Top Pic Outdoor Gearlab – 2015, Outdoor Gear of the Year – 2005 |
| Disclaimer: | We only ship this brand to US Addresses. |
MSR Dragonfly Stove Price Comparisons
Additional information
Specification:
MSR Dragonfly Stove Review
| | |
| --- | --- |
| Stove Weight (Lbs) | |
| Stove Fuel Type | |