MSR PocketRocket 2 Stove Review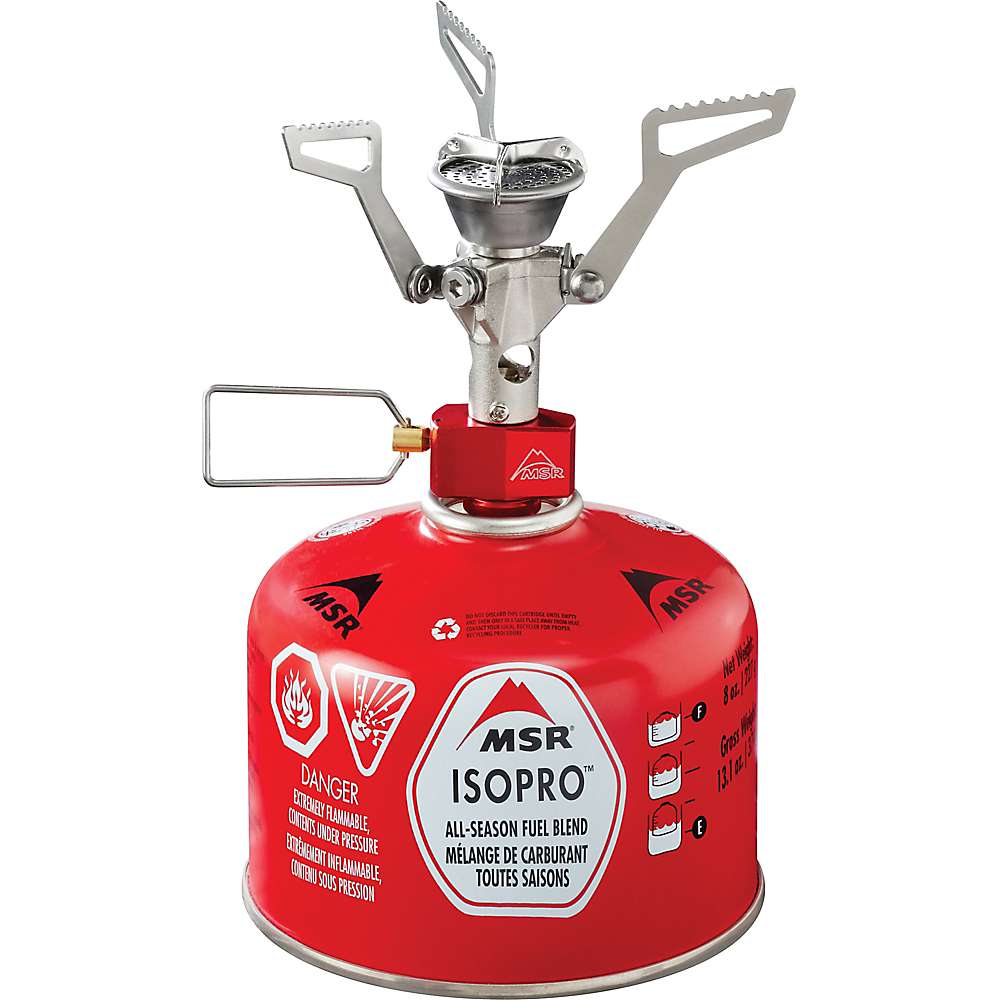 Compare Prices From Top Retailers & Save Big!
Get Price Alerts
Email Me When The Price Drops Below...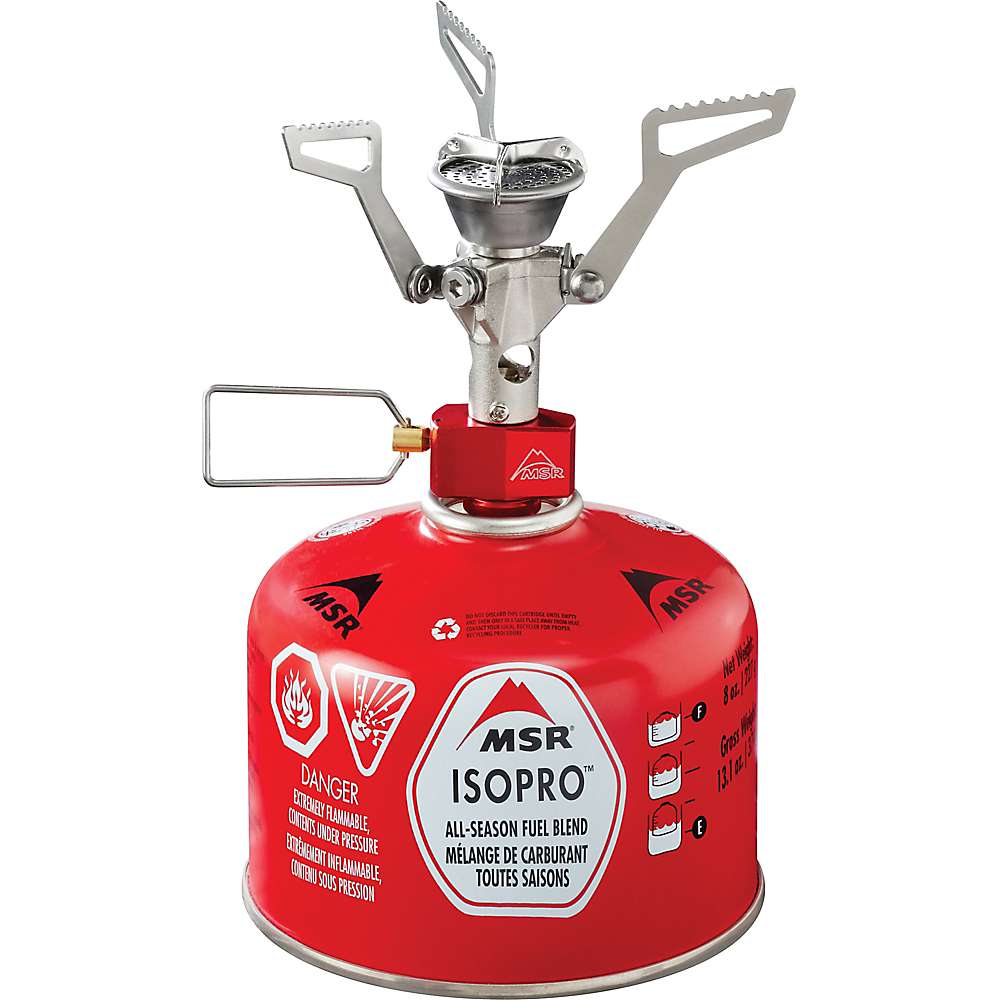 MSR PocketRocket 2 Stove Review
Description
MSR Pocket Rocket 2 Backpacking Stove Overview
Are you searching for a very reliable, strong, and absolutely incredible backpacking stove? Have you heard of the MSR Pocket rocket 2? If you have not, here's the chance coming your way to learn about this backpacking stove
With a weight of 2.6 ounces and a three-minute boil time for just one liter of water, the MSR Pocket rocket has been said to do just like a champion. It has pot stands that can be easily folded out or in; the choice is surely yours.
The first thing to have in mind is that this backpacking stove will fit into anywhere available in your pack, and it was created to heat your water or your meals without any stress.
The majority of the backpackers we have are more than ready to go on their trip with a backpacking stove that they can solely depend on.
This stove is rated as one of our top 5 backpacking stove on the market, but it does have it's limitations. Continue reading our review to get our thoughts.
The top things you can get for now is that the Pocket rocket 2 is small, has a weight that is under three pounds and it is durable. What else can you seriously ask for? If you are a minimalist, best believe that this backpacking stove was created just for you.
It has foldable arms, and this makes it highly compact when you are storing it away in the sturdy plastic case it came with. From its use of the number "two," it is evident there was a predecessor.
Additionally, the pocket rocket 2 takes all its iconic features from the original pocket rocket and places them in a smaller and lighter design. You will barely notice this backpacking stove in your pack.
Specifications
Before purchasing this Backpacking stove, it is vital to bear in mind that it weighs about 73 g, and it can boil one liter of water within 3.5 minutes. There is no need to worry if the MSR Pocket rocket 2 is strong.
This is because it is a robust pot, and it provides incredible stability. Are you searching for a stove that is resistant to the wind? Think MSR Pocket rocket 2. Plus, its focused burner can push for a persistent yet sturdy flame.
Are you an alpinist or you are a camper? MSR Pocket rocket 2 is durable and highly reliable for all your trips. It is very easy for you to set up and even operate.
It can accommodate a diverse range of pot sizes as well as styles for your different meal preparations. Additionally, it has a sturdy protective shell carrying case, which is meant for its portability.
This case will bring the packaged weight of this stove to about 4.2 pounds. Note that the stove weighs 2.6pounds, and it measures 4.8x8x3.6 inches once it is open, and it packs down a total of 2x2x3 inches.
Furthermore, it does not need priming, preheating, or even pressurizing. The sort of fuel that is recommended for the MSR Pocket rocket 2 is MSR IsoPro canister. Nothing else but an Isobutane mixture is powering this canister.
Benefits
The pros of the MSR pocket rocket 2 include:
It is lightweight and almost the same size as your palm
It is easy to utilize
It has a high heat output for swift boiling
It is affordable
As your ideal palm-size companion, the MSR Pocket Rocket 2 will simply fit into any of your packs, and it will not add any bulk or weight that is not wanted.
After you have had a long day of hiking, or you are probably cold and need hot tea or just about anything warm, trust the pocket rocket 2 to have it ready swiftly for your convenience.
Every of its canister is responsible for delivering about an hour of flame as well as cook time. What this does is that it makes it simpler to make plans and even readily pack your meals while on the trail.
This will make sure that you never get to run out of fuel whenever it is needed the most, which happens to even the best of us.
Subsequently, this backpacking stove has a completely adjustable flame, which aids in making it simple to operate lots of flames of little heat whenever needed. It can even be used in times when the temperature out there is cold, and you need to eat.
What attracts people to this backpacking stove is the fact that it is always available to be carried along whenever you are set to go on your trip. As we mentioned earlier, there is no need for prime or pressurize your tank before you light it up; thisaids in saving both time and energy after a long and hectic day.
Issues/Cons Of MSR Pocket Rocket 2
Every good product has its underlying issue, and that of MSR Pocket rocket 2 is that:
It makes use of only MSR IsoPro canister which is sold differently
Its long stem and uneven pot support may likely result in stability issues while you cook
About The Manufacturers
The manufacturer of the MSR Pocket Rocket 2 is known as MSR. The company initially started as a newsletter back in the year 1969, and they covered so many topics that centered around mountaineering safety.
In the year 1973, Larry Penberthy took a deep plunge to develop the MSR model 9 camo stove. This was a design that was more than efficient for the cold weather. Penberthy did so much an even designed an ice ax to be used in digging straight into the ice.
Furthermore, the company was later acquired by REI in the year 1981, and in 2000, MSR came on board with its Edgeworks. However, after all the struggles, it was finally acquired once again by Cascade designs in the year 2001.
To Wrap It Up
Minimalists will love this backpacking stove. You do not need to worry yourself on whether the MSR Rocket Pocket 2 will be of good value, if it won't, there will be no need to analyze it like we are doing currently.
For your next adventure, get your MSR Pocket rocket 2 set.
| | |
| --- | --- |
| Weight: | 4.2 oz |
| Packed Dimensions: | 4 x 2 x 2 in. |
| Disclaimer: | We only ship this brand to US Addresses. |
| Best Use: | Camping |
| Water Boil Time: | 3 min. 30 seconds |
| Fuel Type: | Canister |
MSR PocketRocket 2 Stove Price Comparisons