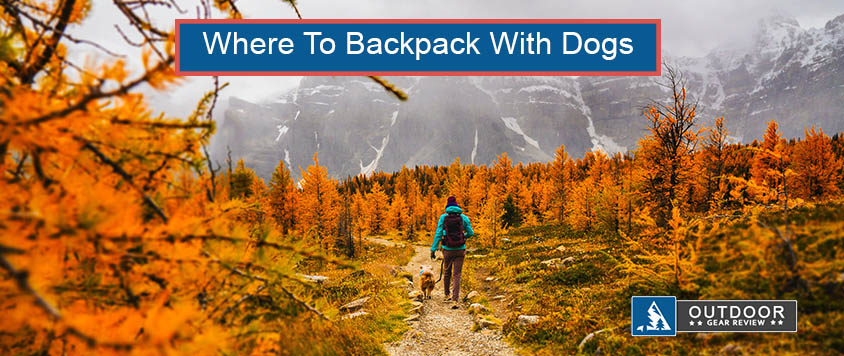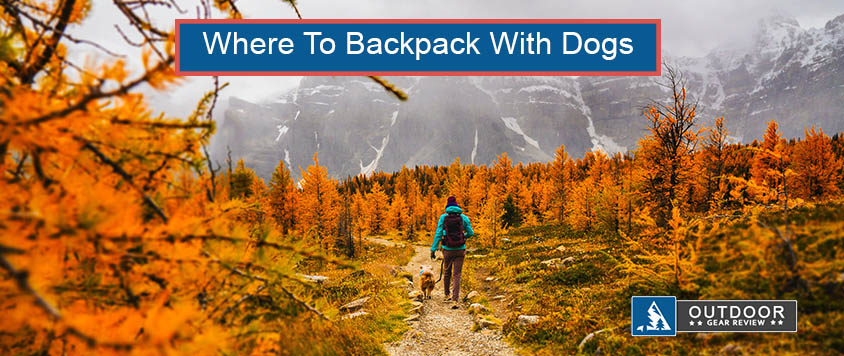 Okay, so you just googled to know about Backpacking with Dogs in California. You can count on us to provide you with the best information on this topic. Nowadays backpacking with dogs is getting trendier day by day.
Many people don't want to go backpacking with other persons. They love the solo taste of it. That's where dogs are best as a companion. Besides, when you are backpacking or hiking with your family, you don't want to leave your poor dog at home. So knowing which trails and places are good for backpacking with dogs can come in handy anytime.
Here are some of the best backpacking destinations in California which are good to go with dogs.
1. REDWOOD LOWER LOOP HIKE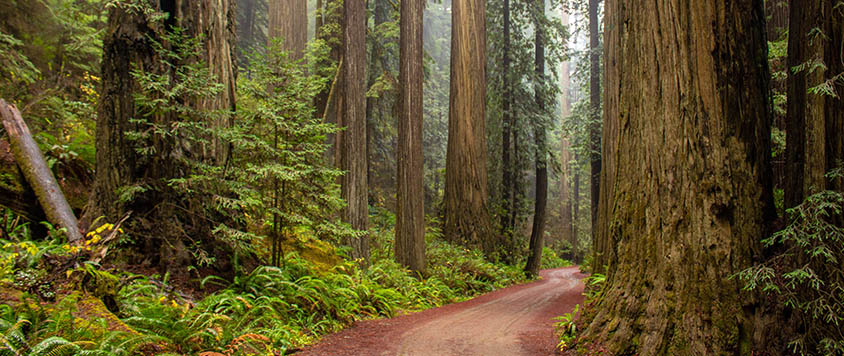 Location: San Francisco and Peninsula Santa Cruz, CA
Congestion: Moderate
Pets: Allowed
Trailhead Elevation: 150 feet
Net elevation gain: 356 feet
Parking pass: Not Required
Best time to go: Fall, spring, and summer
Total Distance: 1 Mile
Trail Type: Loop
Whether you live in California or not you should start your California Backpacking with Dogs from the beautiful Redwood Lower Loop Hike. The trailhead of Redwood Lower Loop Hike starts from DeLaveaga Park. You have to start following the Park's La Corona Trail.
Shortly after starting you will see the trailhead for the Lower Redwood loop. Oak and pine trees along with redwood groves are the main attraction of Redwood Lower Loop Hike. The loop is about one mile long. The starting half mile of the trail goes parallel with the Branciforte road. There are plenty of shades in all parts of this trail.
The tip of this same trail turns into another trail which is called Sand Pit Trail. Here is a special feature for your dog. You can leave your dog off the leash in an area of the Sand Pit Trail. You will not see any marker that marks where the loop continues. So after reaching the Sand Pit Trail, you will have to reverse track for nearly 200 yards.
Then the trail will start going up the hill and it cuts over the hillside. After about a half mile from there and you will get back to the starting point.
There is nothing wrong that is mentionable for The Redwood Lower Loop Hike. It's easily accessible and very much friendly for your dog. California backpacking with dogs should very much start from The Redwood Lower Loop Hike.
2. MCCLOUD RIVER THREE FALLS HIKE
Location: Mount Shasta and Medicine Lake Area, CA
Best Time to go: Spring, fall, and summer
Congestion: Moderate
Pets: Allowed
Net elevation gain: 260 feet
Trailhead elevation: 3,240 feet
Parking pass: not required
Suitable for: hiking
Total distance: 5.3 miles
Trail type: there and back
The McCloud River Three Falls Trail is a great hiking destination in California. Backpacking with Dogs in California will get new heights as you will experience this exciting hike. Just a few miles outside of McCloud tow, this hike is through a high desert and mountainous forest decorated with floral variations. And from the name of this trail, you can easily guess that there are three cool waterfalls.
The lower falls are called Nurum-wit-ti-dekki by the Native Americans which arguably mean "Where Salmon turns back). The McCloud River was a highly popular place for fishing in the 19th century. But at present, this fall is popular for swimmers. The falls is about 12-foot long. Formation of rocks there made it a fancy spot for cliff jumping.
Following the trail, the Middle Falls and the Upper Falls have a more scenic and stunning atmosphere. Enjoy the diverse floras including Western hemlock, Redwoods, Bracken fern, Douglas fir and many more. If you go there in early summer you will see some other plants at the river bangs like Umbrella plant, Red Columbine etc.
Three amazing waterfalls, Pine forest, and scenic path are the main attraction of McCloud River Three Falls Hike. There is hardly anything negative to mention about this great hike. It will definitely add some variation in California Backpacking with Dogs.
3. LAKE SABRINA LOOP HIKE
Location: Eastern Sierra, White Mountains Area, CA
Congestion: Low
Pets: Allowed
Net elevation gain: 860 feet
Parking pass: Not Required
Best time to go: Summer, fall, and spring
Trail type: Loop
Trailhead elevation: 9,092 feet
Lake Sabrina Loop Hike is a moderate loop trail with a length of 5 mile. It is located adjacent to Bishop, California. A bunch of activity options is there in offer in this hike. Your dog is warmly welcome in this trail but you must keep him on the leash. After starting, follow the trail bordering the south of Lake Sabrina. Don't forget to catch the astonishing views of Sierra crest along with the wildflowers. Crossing the lake the trail will be exposed to the sunlight. And believe me, you will enjoy it as a morning hike.
There is also a waterfall at the back to check out. Passing it the trail will take you to the south and there will begin the switchbacks. From this point, the rest of the trail until reaching Blue Lake is basically a bunch of short and straight trail between a series of switchbacks. A sheer number of the switchbacks are forest but the rests will give you some astonishing views of the Lake Sabrina.
The sceneries will leave you jaw dropped approaching the blue lake. And remember one thing, don't stop the moment you see the lake. The best spots from where the lake looks even greater are further up of the trail. There are also some fancy picnic spots near the outlet and toward the inlet of the lake. Amazing views of the High Sierra and an awesome access to the John Muir Wilderness is that what makes The Lake Sabrina Loop so attractive. And the astonishing beauty of Lake Sabrina will give you an eternal peace for the time being.
There are also one or two drawbacks of this trail. The terrains are uneven and rocky. with all other strong suits of this place, you can definitely oversee this drawback. You can consider your California Backpacking with Dogs very much incomplete without tasting Lake Sabrina Loop Hike.
Comment below if you want any further information or simply for sharing with us.