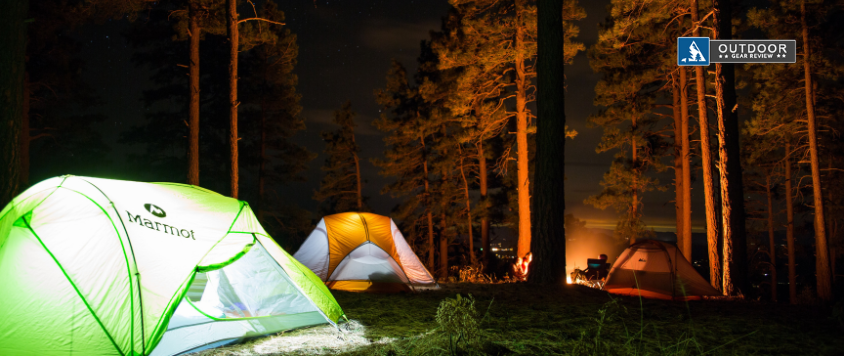 What Is A Tent Footprint and Do I Need To Use One?
Are you tired of getting frequent cuts and tears on the bottom of your tent while camping? Or frustrated that water somehow always makes its way into your tent? There is a simple solution to all these problems—tent footprints! Let's talk about what exactly tent footprints are and how they can help protect your tent, extend the life of your tent, and level up your camping experience.
What is a Tent Footprint?
A tent footprint is a waterproof, tear-resistant sheet that is laid on the ground to protect the bottom of a tent from wear and tear. The design and shape of a tent footprint can vary depending on what kind of terrain it will be used in and the type of tent it is meant for.
Usually, tent footprints are designed to exactly fit the shape of a tent. They can be made from a range of different water resistant materials, such as polyester or nylon, and have different thicknesses depending on the design. The normal cost of a tent footprint is around $30 to $80 for an average backpacking tent.
The purpose of a tent footprint is to protect the tent floor from rocks, twigs, roots, sharp objects or anything else that may be on the ground in your campsite and could potentially damage the tent. This is particularly useful if you are camping on rough, rocky or wet ground.
Why is a Tent Footprint Needed?
A tent footprint is useful because it offers an extra layer of protection for the bottom part of your tent. It protects the tent from sharp objects on the ground such as rocks and debris and also reduces the amount of dirt and moisture that can seep into the tent.
The footprint is not a necessary piece of equipment, but it does provide a multitude of benefits for those who use it. First, it can help reduce wear and tear on the tent and extend its life. This means that you won't have to spend a lot of money on repairing or replacing the tent.
Keep in mind that a tent floor is particularly prone to damage as it is in direct contact with the ground and has a lot of weight resting on it. Therefore, it is always a good idea to use a tent footprint as a protective barrier to prevent against tears or scratches. This is especially important if you are camping in an area with a lot of sharp objects like pine needles or small rocks.
Apart from this, tent footprints also add an extra layer of insulation against cold or damp ground, and help keep the tent clean. If you're camping out in the cold weather, that added insulation will be essential in keeping you warm and hopefully allow you to have a cozy night's sleep.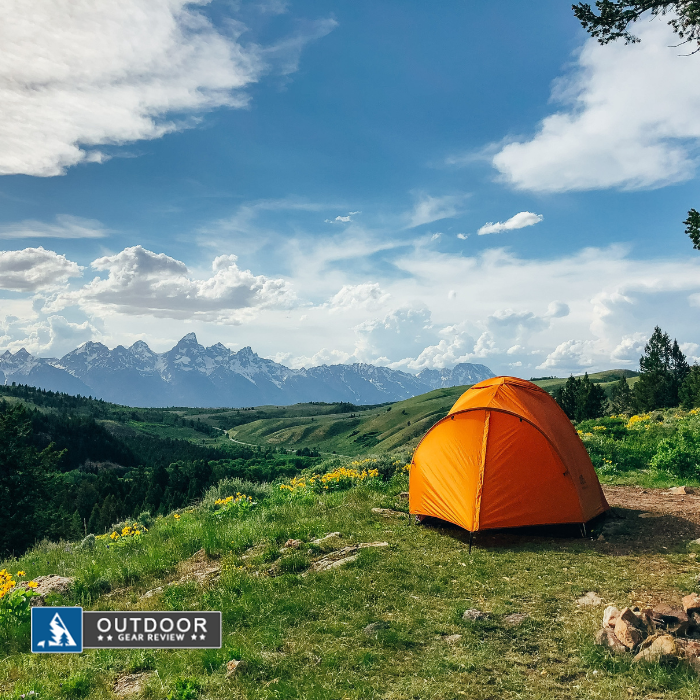 Other Things about a Tent Footprint to Consider
Tent footprints have a considerable impact on the longevity of the tent. Simply put, the extra protection offered by the footprint contributes majorly towards keeping the bottom of the tent free from tears. If you choose to not use a tent footprint while camping out in rocky terrain, this could considerably damage the undersurface of your tent and weaken its structural integrity.
Tent footprints come in a range of different shapes, sizes, and weights, which can be a bit confusing for someone new to camping. The key to choosing the perfect tent footprint is to keep the design and size of your tent in mind, as well as the conditions in which you plan to use it. The tent footprint should be about the same size as the bottom of the tent.
Most tent manufacturers make tent specific footprints. If you are purchasing an expensive tent, adding a tent footprint protects your investment. Depending on the type you buy, a footprint cost can vary and can even get quite pricey. However, not having to fix your tent can help justify spending just a few dollars more.
Planning a backpacking trip? Many backpacking tents are designed to have a footprint as well. While it is extra weight to carry, they are designed as ultralight gear that will add just a few ounces more to your pack.
If you are planning on camping on a relatively smooth, dry surface, then you can probably forego using a tent footprint. However, it is always better to err on the side of caution and get one, especially if you go camping frequently.
You can buy a tent footprint from any store that sells camping gear—or make a DIY footprint yourself at home using some waterproof material of a suitable thickness. This can be a fun DIY project and also save you some bucks! Make sure to cut the material according to the shape of your tent bottom, and keep it slightly smaller in size as compared to the actual tent floor to prevent the accumulation of excess rainwater.
Conclusion
Tent footprints are a very useful piece of camping gear because they protect the bottom of your tent from tears and abrasion caused by rough, rocky ground. They also offer a layer of insulation for added warmth and prevent water from seeping into the tent. If you're a frequent camper or planning to camp on some rough terrain soon, then tent footprints are a must-have for you!