Osprey Poco AG Plus Child Carrier Review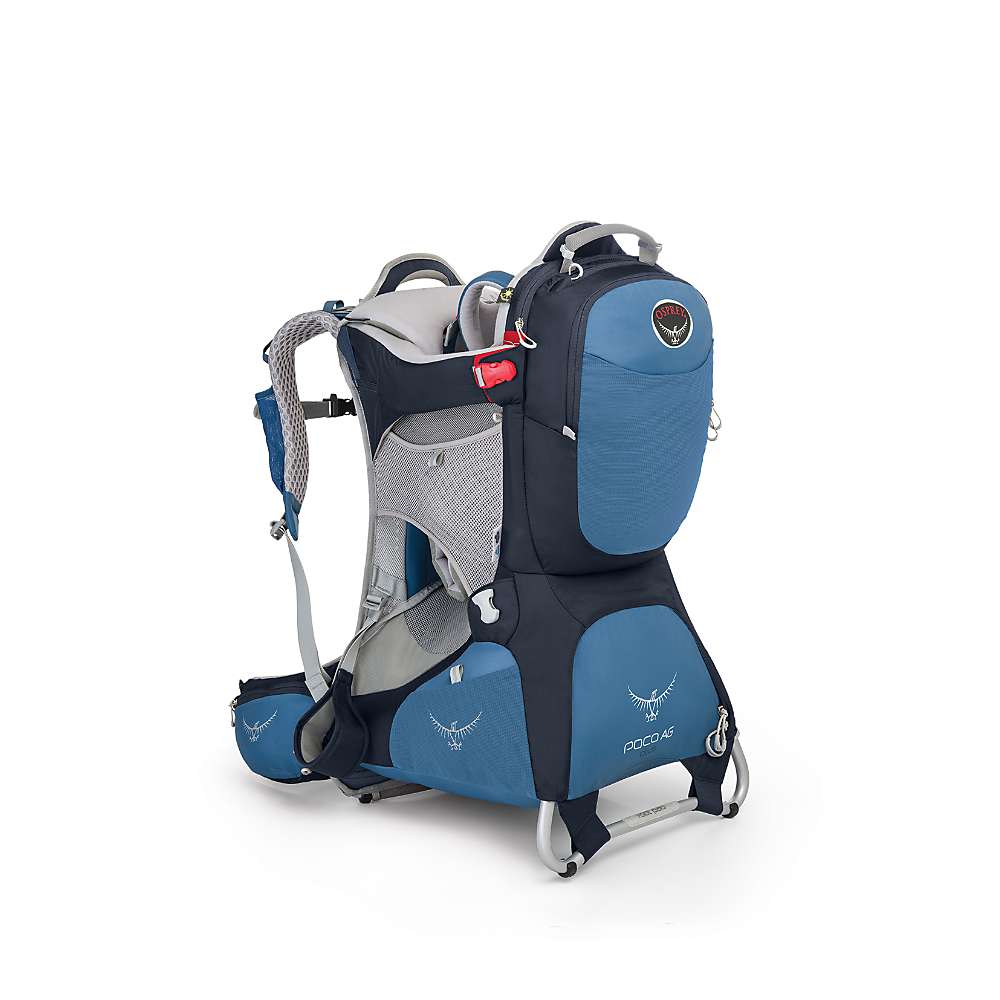 Stores With The Best Prices
Price history
×
Price history for Osprey Poco AG Plus Child Carrier

Latest updates:

$290.00 - December 27, 2019
$260.99 - December 23, 2019

Since: December 23, 2019

Highest Price: $290.00 - December 27, 2019
Lowest Price: $260.99 - December 23, 2019
Get Price Alerts
Email Me When The Price Drops Below...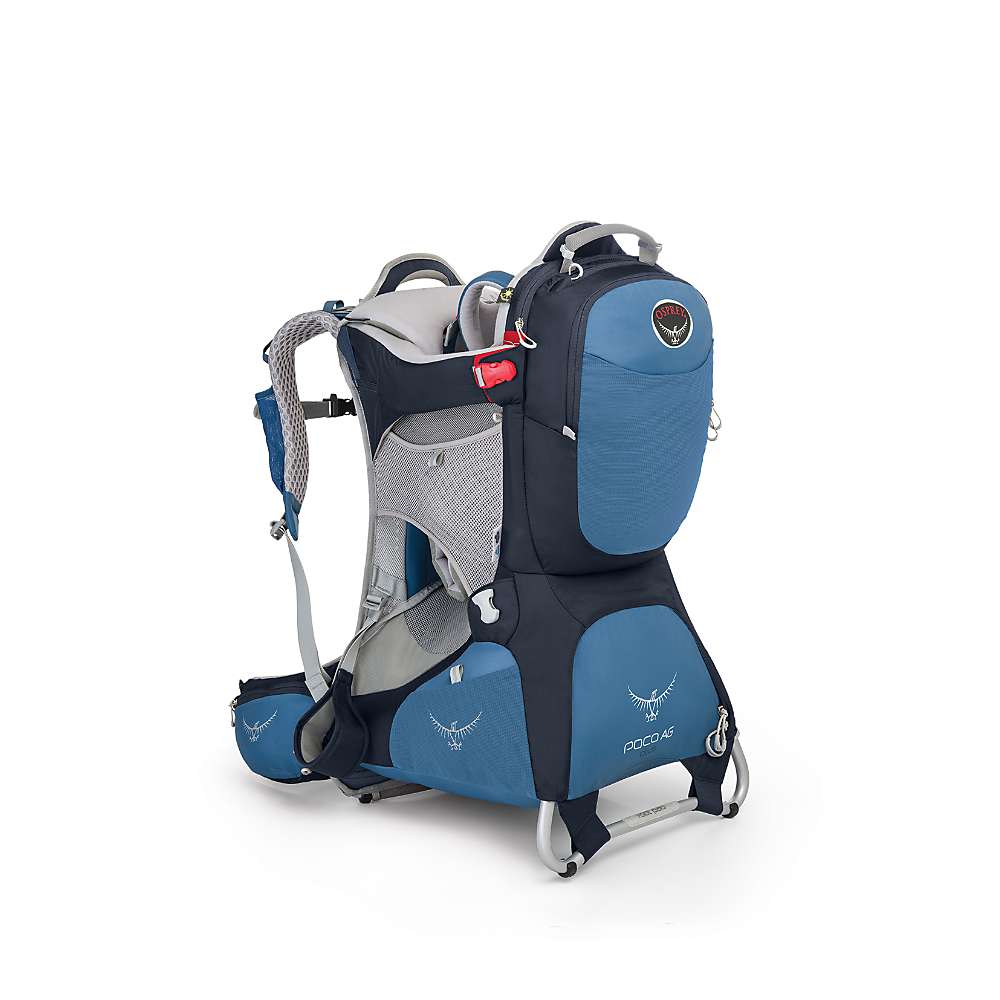 Osprey Poco AG Plus Child Carrier Review
Description
Osprey Poco AG Plus Baby Carrier Overview
The POCO AG Plus is one of our top reviewed baby carrier backpacks. It's not perfect, but it's close.
Sign up for Price Drop alerts above to get notified when the price drops.
The Poco AG plus provides a higher level of ease while you are on the road and also offers ventilation with the addition of an AG AntiGravity 3D suspended mesh back system prompted by Osprey's award-winning Atmos/ Aura AG series.
Furthermore, it has an adjustable child saddle manufactured in consideration of parents and children. This back system comes with a fit-on-the-fly hip belt and adjustable torso length to enable the transfer of the child carrier from one parent to another.
Also, the child safety harness, seat, and foot stirrups can be altered to fit any size, weight, and shape of any child. It comes with a zipped compartment underneath the child seat for storing bulk supplies.
Additionally, there is no need for parents to be worried about sun protection. This is because the quickly-deployed Poco Sun-Shade, which has a rating of SPF50, is capable of protecting your precious bundle of joy from the scorching sun rays.
The Poco Sunshade provides the perfect shade for an afternoon nap. And, when rain threatens, the integrated rain cover can be simply and swiftly deployed as a shield from a heavy downpour.
Specifications Of Osprey Poco Baby Carrier
Those who may want to purchase the baby carrier made by Osprey Poco will first and foremost notice the detachable drool pad which can be washed. Its free zippered slash pocket is not just heat embossed; it is also scratch-free.
It comes with a safety mirror that is positioned at the hip belt pocket as well as a stretch mesh pocket for either toys or bottles. Note that, this pocket can be shoved in. There are roughly two large twin grab handles that are padded.
Also, you will find a sleeve for your hydration bladder situated at the back panel, which keeps you fully hydrated and a child seat that has safety loops that can be fully adjusted according to the height of your baby.
There is in-built storage that is customized plus a padded child cockpit, which is framed completely.
Benefits Of Osprey AG Plus
Some of its benefits include the fact that it has an adjustable cockpit and 5-point safety harness, adjusted according to a child's height and padded to protect and support your precious cargo.
The framing around the child ensures the safety of this carrier. There is an entry at the side that allows you to place your child in the seat with ease and buckle-closure to hold him or her steady.
Also, the stirrups serve as footrests. Even more, they are comfy and adjustable. An integrated, tuck-away sunshade shields your child from glare and harmful UV rays.
There is a Poco AG Rain cover, but it is purchased separately as an extra item and paid for separately. However, it can be used alongside the sunshade to protect your child from any weather condition.
The pockets on the hip belt and shoulder straps were designed to keep keys, cell phones close by, with an inner pocket for securing valuables.
A zippered front pocket and a big lower compartment front pocket provide 1587 storage capacity of cubic inches for diapers, clothes, and other essentials.
Osprey baby carrier has provided a comfortable solution for those parents who want to share and experience adventurous trips with their infant.   It has a light aluminum frame to support the load.
The frame serves as a stable store that places the carrier down. With the built-in sunshade, your child is protected from the rays of the Sun, drops of rain, or other elements.
It has hip belt pockets for carrying snacks or needed baby products for the move. Below are a few advantages of the Poco AG Plus child carrier:
The aluminum frame makes it lightweight. No one wants any additional weight aside from the babys'. There is no need to worry about extra weight when exploring outdoors.
The cozy and reliable feature of the cannot be overemphasized. It gives a 6-inch torso room to custom fit everybody frame. The adjustment is to increase and decrease the adjustable hip belt that extending it on both sides.
Your baby will be safe and comfortable in this carrier. It is quick and easy to release the built-in sunshade from its pockets. Also, this carrier has a framed cockpit padded for the baby's safety and an adjustable halo harness.
Furthermore, this review will seem too unreal if the cons are not stated. This child carrier is reliable. It is also comfortable.
Also, this carrier has many compartments and pockets for enough storage. For those who need more storage space, it is available.
There are several sections and pockets, but they add more weight to the carrier. This forces you to lean forward slightly, which is a risky position for hiking.
It is a quality product, but this assurance comes with a relatively higher price, more than what other hiking carriers cost.
Issues/Cons Of The AG Plus Carrier
One of the issues of the Osprey Poco AG Plus is the hip belt. It wasn't a factor for me, but I've read where the plastic in the hip belt can be uncomfortable for some users. I guess it depends on your body shape. The AG Plus uses the same anti-gravity system that the famed Atmos AG 65 uses, and I personally love it.
Other than that, I would just suggest to go to a local store to try them on to see what fits your body type. Again, sign up for price alerts above to make sure you get the lowest pricing!
About The Manufacturer
Osprey was founded in the year 1974 by Mike Pfotenhauer. At the age of 16, he created his first backpack since the inception of Osprey, and every single product design has passed through his hands.
The young entrepreneur started with a rented retail shop in front of his house in Santa Cruz, California. His shop allowed custom fit bags that were made to the specification of both travelers and backpackers.
Mike had spent days making the products. And, they turned out to be very good. Also, the increase in demand propelled him to make a move from Santa Cruz, California, to southwest Colorado, its New location.
Presently, Osprey is filled with people of diverse backgrounds, different personalities who believe that adventures can be found anywhere and they are open to everyone.
Wrapping It Up
Planning and taking a trip with your infant child usually entails packing more gear and extra essentials such as; water bottles, biscuits, among others.
The Poco backpack solves this accessible mesh side pockets and zipped hip belt pockets. Poco is also easy to fold away and store for when you are done with your day out and are ready to pack up.
Osprey Packs | Fitting the Poco AG Child Carrier | Product Tour
...
| | |
| --- | --- |
| Gender: | Mens |
| Features: | Sternum Strap, Compression Straps, Adjustable Torso, Hip Belt |
| Weight: | 122.7 oz |
| Dimensions: | 29 x 15 x 17 in. |
| Torso Range: | 15.5 – 21.5 in. |
| Product Technology: | Osprey Anti-Gravity |
| Disclaimer: | We only ship this brand to US Addresses. |
| Best Use: | Hiking |
| Pack Capacity: | 26 Liters / 1587 Cubic inches |
| Trip Length: | Expedition |
| Frame Type: | External |
| Pack Access: | Top, Front |
Osprey Poco AG Plus Child Carrier Price Comparisons
Price History
Price history for Osprey Poco AG Plus Child Carrier

Latest updates:

$290.00 - December 27, 2019
$260.99 - December 23, 2019

Since: December 23, 2019

Highest Price: $290.00 - December 27, 2019
Lowest Price: $260.99 - December 23, 2019