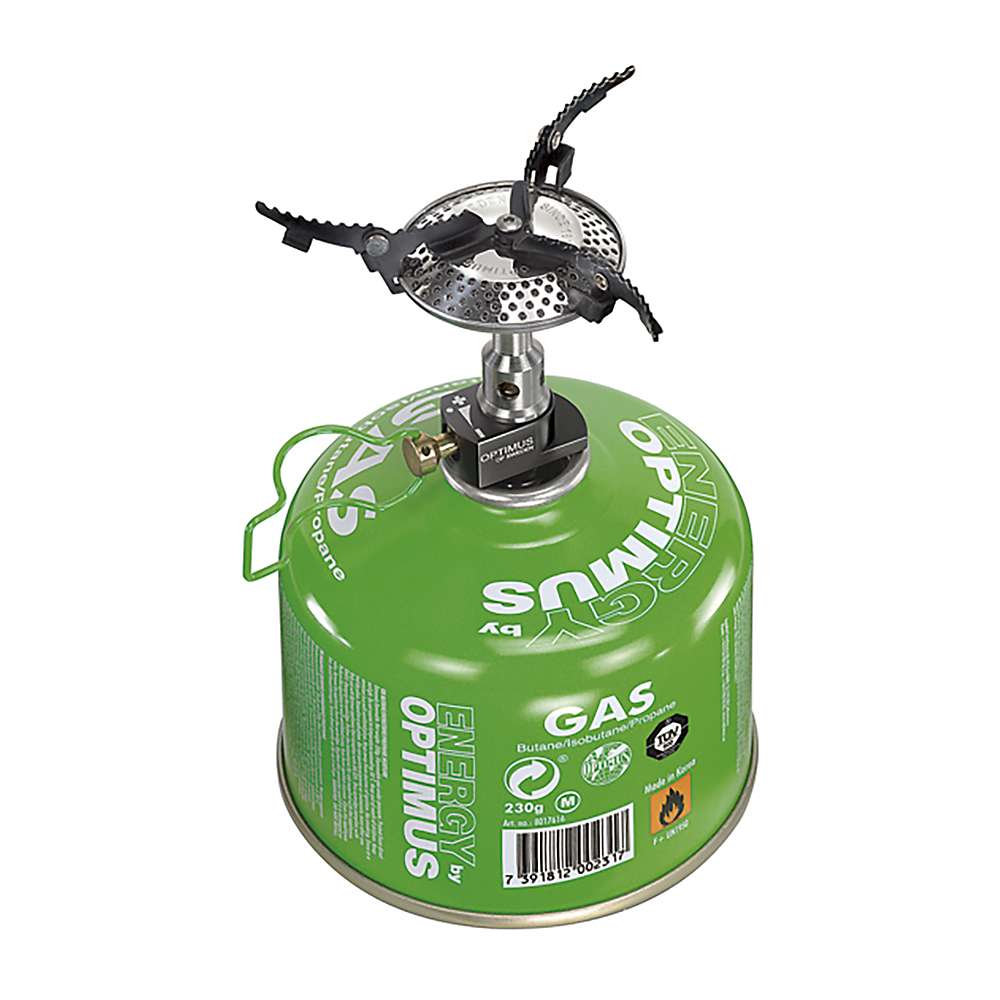 Stores With The Best Prices
Price history
×
Price history for Optimus Crux Lite

Latest updates:

$39.95 - June 18, 2021
$31.96 - June 17, 2021
$39.95 - June 17, 2021
$31.96 - June 16, 2021
$39.95 - June 15, 2021
$31.96 - June 14, 2021
$39.95 - June 14, 2021
$31.96 - June 13, 2021

Since: November 17, 2020

Highest Price: $39.95 - November 17, 2020
Lowest Price: $31.96 - November 17, 2020
Get Price Alerts
Email Me When The Price Drops Below...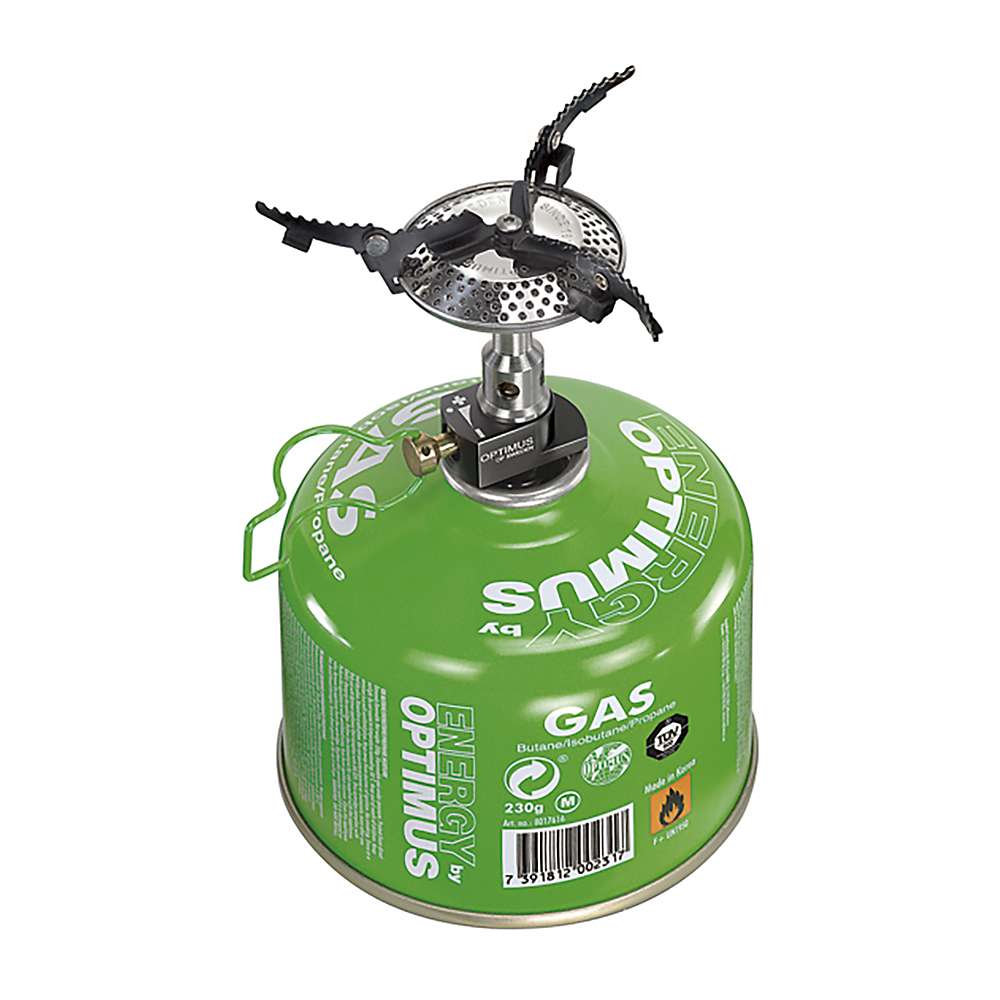 Description
Optimus Crux Stove Overview
Are you getting set for your next camping trip and out in search of a feather-light and ultra-dependable backpacking stove? If yes, search no more.
We have at your disposal the Optimus Crux, which is a compact stove. It has burner heads that folds and practically transforms it into a tiny beauty. Little wonder it is called Optimus.
When transformed, it can snuggle easily into the cavity at the end of your gas cartridge. What's nice is that it can distribute heat awesomely, and can deliver a precise simmering, fast boiling, and of course, zero spot burning.
When you are going both light and swift into the Backcountry, you will demand a strong and sturdy small stove. You have no worries with the wind, as you can easily reach out for the genius clip-on windscreen. Though, it is sold separately
Furthermore, such an impossible feat is being accomplished through the aid of its foldable burner neck and its serrated pot backup that has been designed as well to be folded away for the sake of packing.
This stove is rated as one of our top 5 backpacking stove on the market, but it does have it's limitations. Continue reading our review to get our thoughts.
And, even though it comes in a tiny size, it has an amazing power that makes it fit right in the same spot with the big boys based on its 3000w.  We are here to let you know that you do not have to carry heavy things for camping.
All that you will ever need for your breakfast, lunch, and dinner dates with mother nature can be found in the Optimus Crux.
Specifications Of Optimus Crux
Coming with a diameter burner that measures two inches, the heat of Optimus Crux can widely spread across the cooking pot, thereby decreasing the risk of ever spot burning any of your food.
Also, its turbo shaped yet serrated pot support is responsible for providing high stability. We do not need to remind you that it is extremely compact because of its developed foldable burner head.
If you never knew, now you will be aware that Optimus Crux is created from both stainless and highly durable materials even though it weighs just 2.9 oz.
As a result of its three thousand watt power, the burner of Optimus Crux can be used in boiling one liter of water within three minutes, though this depends on the altitude as well as climate. This is good for the size and weight that it is, however it pales in comparison to the Jetboil Flash, which can boil water in 100 seconds (1min 40 seconds).
Bear in mind that you can move from simmer to boil when making use of the precision control. The fuel can be used for about ninety minutes.
Benefits Of Optimus Crux
Some of the advantages of Optimus Crux include:
Its two inches burner is capable of giving a vast distribution of heat
It has an ergonomic, user-friendly structure that collapses to showcase a smaller compact form
It is built from highly durable and stainless steel materials
It has a well-structured carry bag, and it offers extra support while in transit
Since it has been structured for all your lightweight backpacking adventures, you will be glad to make use of this compact stove that comfortably nestles itself under your fuel canister.
Plus, its foldable burner offers a sturdy resting position for all pans and pots and still can be folded neatly for simple and highly efficient storage.
Based on the altitude and also the temperature condition at the time you are interested in making use of it, this small powerhouse that you may want to underrate can actually boil about one quart of water within three minutes.
Furthermore, its integrated foldable burner will give you a chance actually to adjust the height of its flame. You will not need to fear that you can get your hands burnt because that cannot be possible.
Optimus Crux will be providing you with roughly three ergonomic serrated pot-supports that will give you not just balance but also accommodate a majority of your backpacking pots, skillets, and not to forget pans.
When folded out of your way, its pot-supports can be tucked under the burner's head, thereby decreasing the Crux as well as its burner valve to about 3.3 inches x 2.2 inches x 1.2 inches.
Note that the packed size is really small, and there is a special strap-over stuff sack that is being included. This strap-over practically lashes the Crux and outs it in place under the fuel.
Subsequently, Optimus Crux demands the usage of a canister of Optimus gas, which is also sold separately from the backpacking stove itself.
When it comes down to its performance, you will find a perfect synchronization of seventy percent butane and about thirty percent propane. Its performance can be stated to be consistent and heavily dependable.
With an eight-pound canister of the Optimus gas, you will be provided with about ninety minutes of burn time at the most increased maximum output.
Issues/Cons Of Optimus Crux
For the issues or disadvantages of the Optimus Crux, they include:
Not differing from the majority of the small stoves we have in the market, it can be easily bent out of shape when its owner is not careful
Its valve can actually be fiddly and very complex to find its simmer point.
About Its Manufacturer
All you will need to know is that a Swedish company owns Optimus, and they have been creating stoves for over a century or even more than.
Since when Optimus company was established in the year 1899, they have been creating and enhancing all of their products to perfectly meet the demands of all their users based around the globe.
Similar to all other Swedish outdoor companies available in the world, Optimus can be said to be perfect with all they create.
To Wrap It Up
If you are out searching for a backpacking stove with good value, then the Optimus Crux is your best bet so far it is handled carefully in a bid to avoid it bending out of shape due to its size.
If you are looking for a great backpacking backpack, check out our Top 5 Backpacking Backpacks Reviewed page.
My Favorite Gear - Optimus Crux Stove
...
| | |
| --- | --- |
| Best Use: | Backpacking, Ultralight Backpacking |
| Fuel Type: | Canister |
| Ultralight: | Yes |
Optimus Crux Price Comparisons
Price History
Price history for Optimus Crux Lite

Latest updates:

$39.95 - June 18, 2021
$31.96 - June 17, 2021
$39.95 - June 17, 2021
$31.96 - June 16, 2021
$39.95 - June 15, 2021
$31.96 - June 14, 2021
$39.95 - June 14, 2021
$31.96 - June 13, 2021

Since: November 17, 2020

Highest Price: $39.95 - November 17, 2020
Lowest Price: $31.96 - November 17, 2020
Additional information
Specification:
Optimus Crux Review