Giro Ledge MIPS Snow Helmet Review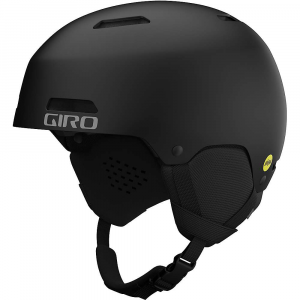 Compare Prices From Top Retailers & Save Big!
Last Updated: November 30, 2023 5:56 am
Get Price Alerts
Email Me When The Price Drops Below...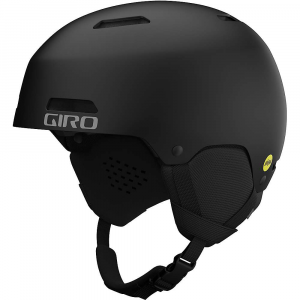 Giro Ledge MIPS Snow Helmet Review
Description
Giro Ledge MIPS Snow Helmet
Quick Specs:
Construction:  Injection-molded
Material: Polycarbonate
Weight:  17.6 ounces
Vents:  Stack Vent Technology
Visor/Brim: No
Pro:  A basic comfortable helmet
Con: Open fixed vents which allows cold air in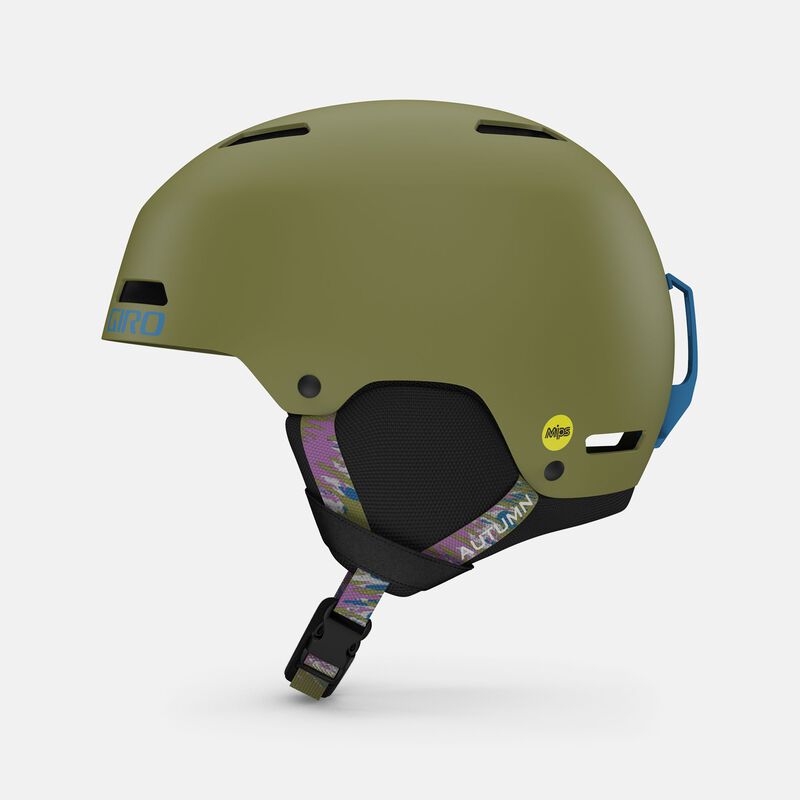 Overview
Finding the right helmet for skiing and snowboarding is imperative in keeping you safe and comfortable when you are on the slopes or hitting the terrain park. Below we will look at the pro and cons of the Giro Ledge and see if this is the right helmet for you.
Design
The Giro Ledge Helmet has a basic design and a skater feel. It is constructed with a durable hard shell and is available with MIPS technology. What is MIPS?  MIPS stands for Multi-directional Impact Protection System.  The helmet's construction includes a thin material, a slip plane/liner, when on impact allows the material to move independently of the helmet.  This technology is designed to reduce the chance of brain injury when in a crash.
Helmet Fit 
The Giro Ledge comes in three different sizes and in over a dozen colors. The Ledge is built with the Giro Auto Loc 2 system for adjustment. It can be difficult to get the hang of and adjusting it quickly can be troublesome. The Ledge snowboard helmet has removable ear pads which are tight, but not uncomfortable, and provide adequate warmth throughout your downhill sessions. The helmet size does allow for a beanie to be worn on cold days or adverse mountain conditions.  Overall the Ledge is a good entry-level helmet for a reasonable price.
Looks and Weight
The Ledge has a round skater-type helmet appearance. Despite its looks, it is heavier than most average helmets. With just a basic design and adjustment system the 17 oz weight can be on the heavier side for the simple helmet features and design.
Warmth and Ventilation
The Ledge has fixed vents and removable earpieces which can allow for good airflow on warmer spring days. When worn without a beanie, it may allow more airflow. On colder days it may require a beanie or head-covering before setting out on your splitboard.
Without the features of adjustable vents, skiing or riding in snowy or windy conditions makes the Ledge a little cooler than those with adjustable vent helmets. However, this helmet can be adapted to cold or warm weather with a few small adjustments.
Goggle Fit
The Giro goggles worked well with the Ledge's helmet style. There were fitment issues when tested with other goggles. It's recommended to find a good goggle and helmet pair that work seamlessly together.
The Ledge does have a goggle retainer strap that is effective, but it doesn't latch against the plastic of the goggle strap completely.
Conclusion
The Ledge does have some drawbacks due to its weight and lack of "on the fly" adjustability but is a good basic helmet at a very reasonable price. When you are ready to ride the mountain or park, and are looking for a simple helmet at a good price that can be used in all conditions, the Giro Ledge should be your choice.
Price History
Price history for Giro Ledge Helmet 2022 in Purple size Medium

Latest updates:

$32.99 - October 28, 2023
$41.99 - October 27, 2023
$32.99 - June 1, 2023
$29.69 - May 25, 2023
$37.79 - May 24, 2023
$29.69 - May 21, 2023
$32.99 - May 3, 2023
$37.99 - April 24, 2023

Since: November 30, 2022

Highest Price: $44.99 - November 30, 2022
Lowest Price: $29.69 - May 21, 2023