Big Agnes Tiger Wall UL2 Review
Compare Prices From Top Retailers & Save Big!
Last Updated: September 28, 2023 11:58 am
Get Price Alerts
Email Me When The Price Drops Below...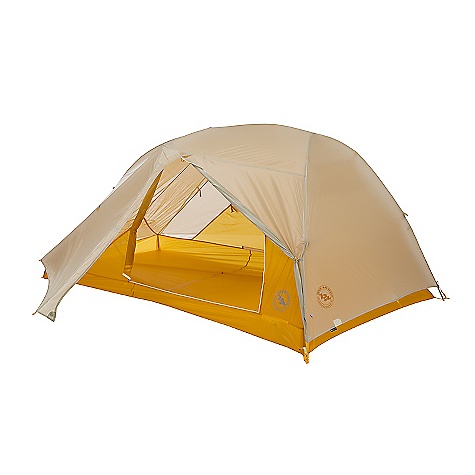 Big Agnes Tiger Wall UL2 Review
Description
Big Agnes Tiger Wall UL2 Review Overview
Camping is always a good activity to do if you feel like reconnecting with nature. It's calming, exciting, adventurous and therapeutic. There are times when you need a break from the daily hustle and bustle of life and camping is one of the ways through which you should do that.
The most important aspect is the gear. You will need plenty of equipment so that you are as comfortable as possible in the wilderness. Thus, the most important item, then, becomes the tent. An insulating layer that protects you from the wild through creating a barrier of protection. You want something that is high in quality and extremely durable. You want Big Agnes' Tiger Wall UL2!
Where are Big Agnes Tents Made?
Big Agnes is a company that was established around 20 years ago in Steamboat Springs, Colorado.
The people behind it want to inspire and encourage you to appreciate the great outdoors through embarking upon adventures across the country. In order to do that, they have taken on the responsibility to create and distribute reliable, safe and advanced gear. Additionally, due to how. I have they value the environment, they are socially responsible and create products that are eco-friendly as well.
Big Agnes Tiger Wall UL2
Big Agnes Tiger Wall UL2 is a tent that is considered to be one of the lightest two door  tents that are also strong, durable and comfortable -perfect for multi-day trips. The reason being that not only is it ultralight but it's minimalist pole structure gives it a strong frame. Coupled with the non-ripstop, water resistant polyester material, dual easy grip zippers and low bent for circulation, it is the perfect tent.
Benefits of Big Agnes' Tiger Wall UL2
It has been proven to be very light. According to users, it is easy to carry, set down and pick up for cleaning or packing purposes.
It can stand its ground in the face of extreme winds and storms.
It's water resistant nature ensures that you remain dry even when rain is pouring down on the tent.
It is easy to assemble and take apart and often takes only a few minutes.
The double entrance makes it convenient since you do not have to crawl to get to where you want to be.
Drawbacks of Tiger Wall UL2
Tiger Wall UL2 has been considered to have little headroom.
The non-adjustable tent body foot ends have been considered to be too small as well.
While the original use is considered to be for two people, the fitting is quite snug. Thus it should be considered as a one person tent.
Both the zippers for the different doors were reported to not be as smooth as stated.
While some aspects make the tent durable, the delicate nature of the fabric used makes it easily susceptible to tears and punctures.
Despite the drawbacks, Tiger Wall UL2 by Big Agnes is still considered to be one of the best options available for hikers and travelers. It's advanced nature makes it an investment work making.
Specs + Sizing
| | |
| --- | --- |
| Trail Weight | 2lb 3oz / 992g |
| Packed Weight | 2lb 8oz / 1.13kg |
| Fast Fly Weight | 1lb 11oz / 765g |
| Packed Size | 5.5" x 18" / 14 x 46cm |
| Number of Doors | 2 |
Ultralight at 2.8lb packed weight
8
Strong & Durable construction
8
Limited Head Room & Space
8
Price History
Price history for Big Agnes Tiger Wall UL 2 Person Backpacking Tent

Latest updates:

$337.46 - August 26, 2023
$449.95 - May 30, 2023
$337.46 - May 22, 2023
$449.95 - November 30, 2022
$337.46 - November 20, 2022

Since: November 20, 2022

Highest Price: $449.95 - November 30, 2022
Lowest Price: $337.46 - November 20, 2022
Additional information
Specification:
Big Agnes Tiger Wall UL2 Review