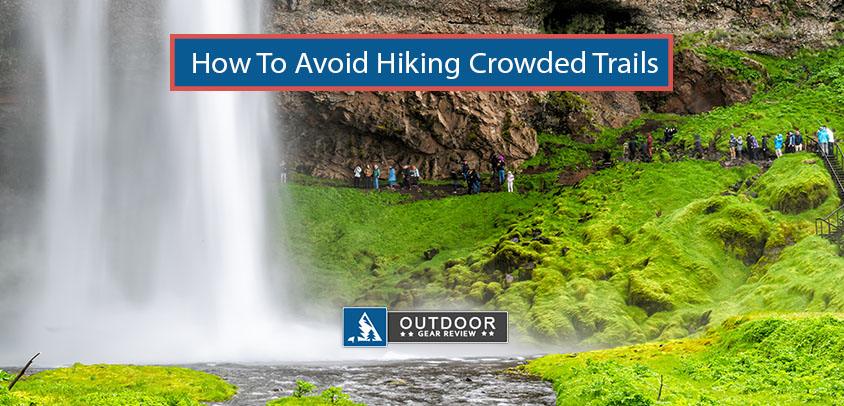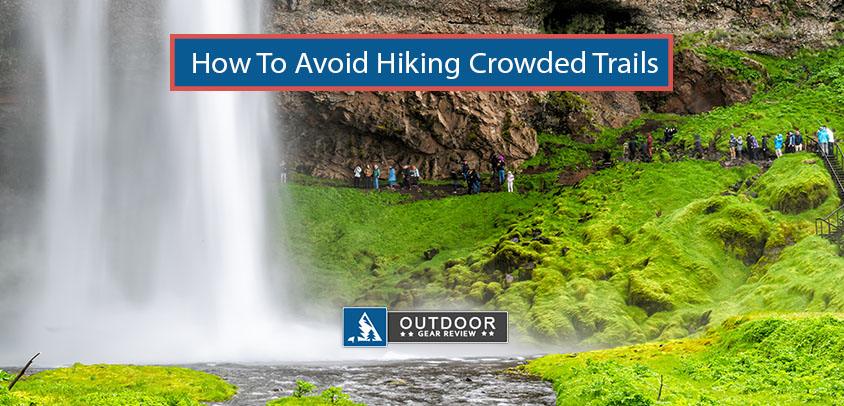 Are you looking for a way to avoid hiking crowded trails? We get it, hiking with a little bit of solitude really helps rejuvenate the soul. So we've put together a couple tips to help you avoid crowded trails and get back to enjoying the outdoors again.
Don't Hike on the Weekends or Holidays
Most hikers are going to be on the trail when they aren't at work, during the weekends and holidays.  If you can hit the trail during the week when everyone is at work, then you will be avoiding the masses.  If you are also at work during the week, then another option is to hike in the evenings. Evening hikes can be very enjoyable and tend to be less crowded.  Don't forget to bring a flashlight or headlamp.
Harder and Longer
Try to avoid the short, easy trails, as these are popular for all levels of hikers including beginners, families with kids, etc.  Short trails tend to attract those that are looking for a quick hour or two hike. Trails that take more than 4 hours tend to reduce the number of hikers on it.
Easy trails are also magnets for more hikers.  Trails that gain elevation in just a few miles tend to scare away the casual hikers, which could leave you with an empty trail.  If you are physically fit, then give yourself a challenge and hike a more difficult trail. Those trails are much less frequented.
Take a different route or go off trail
Some destinations can be reached by more than one route.  Do your research ahead of time, and see if there is another route you can take to your desired destination.  Perhaps taking a longer route or a more difficult one will reduce the number of folks on the trail.
Another option for more experienced hikers is to go off trail, of course avoiding trespassing.  It's almost a guarantee that if you leave the trail, you will be hiking in solitude. However, before you go off trail, there are a few things to know.  First, verify that off-trail hiking is allowed in your particular area. Second, make sure you know how to navigate with either paper maps or with an electronic device, like a GPS.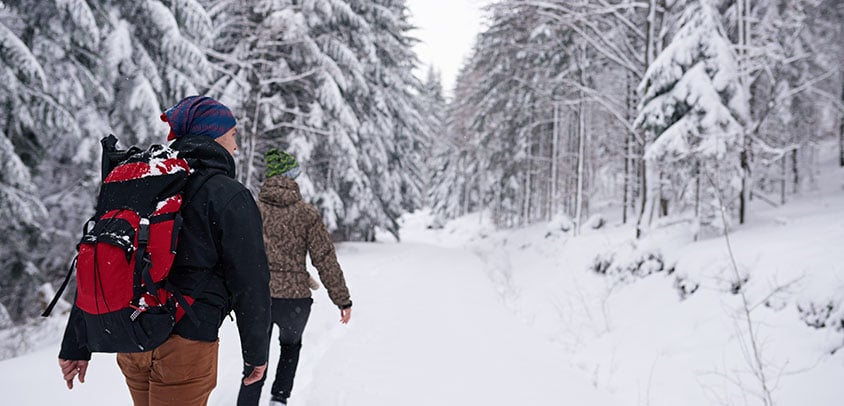 Hike year around and in all weather
Most hikers are fair weather hikers.  They don't like going out in the rain, wind, snow and cold.  If you want to be alone on the trail, these are excellent times to go out.  Pack a daypack with plenty of warm and waterproof gear.  Some of our favorite hiking memories have been in the snow.  Grab some snowshoes or your rain jacket and enjoy the empty trails.
Ask Around
Ask the experts.  The Forest Service or the rangers in our National Parks know when the trails are less frequented. They know which trails have less crowds and when, and the best part is they are more than willing to share what they know.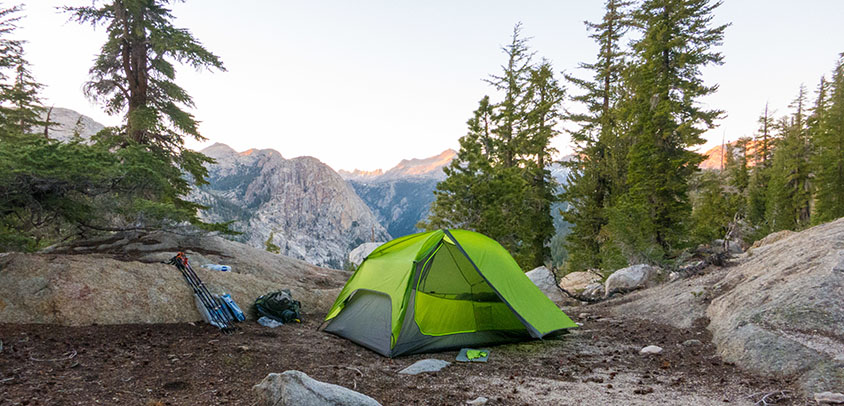 Stay Overnight
The majority of hikers tend to be day hikers. Bring a small backpacking backpack with very minimal gear (stove, tent, sleeping bag, sleeping pad and food).  They start in the morning and are off the trail by late afternoon, so get creative with when you start.  Start midday when most hikers are way ahead of you or on the way down. You'll encounter less people. Get to that high mountain lake in the late afternoon, set up your tent, and enjoy a night under the stars.  In the morning, you have an empty trail on your way down.
We hope these tips, for avoiding overcrowded trails during your hiking days, were helpful. Venture onward!