Gregory Women's Deva 60L Pack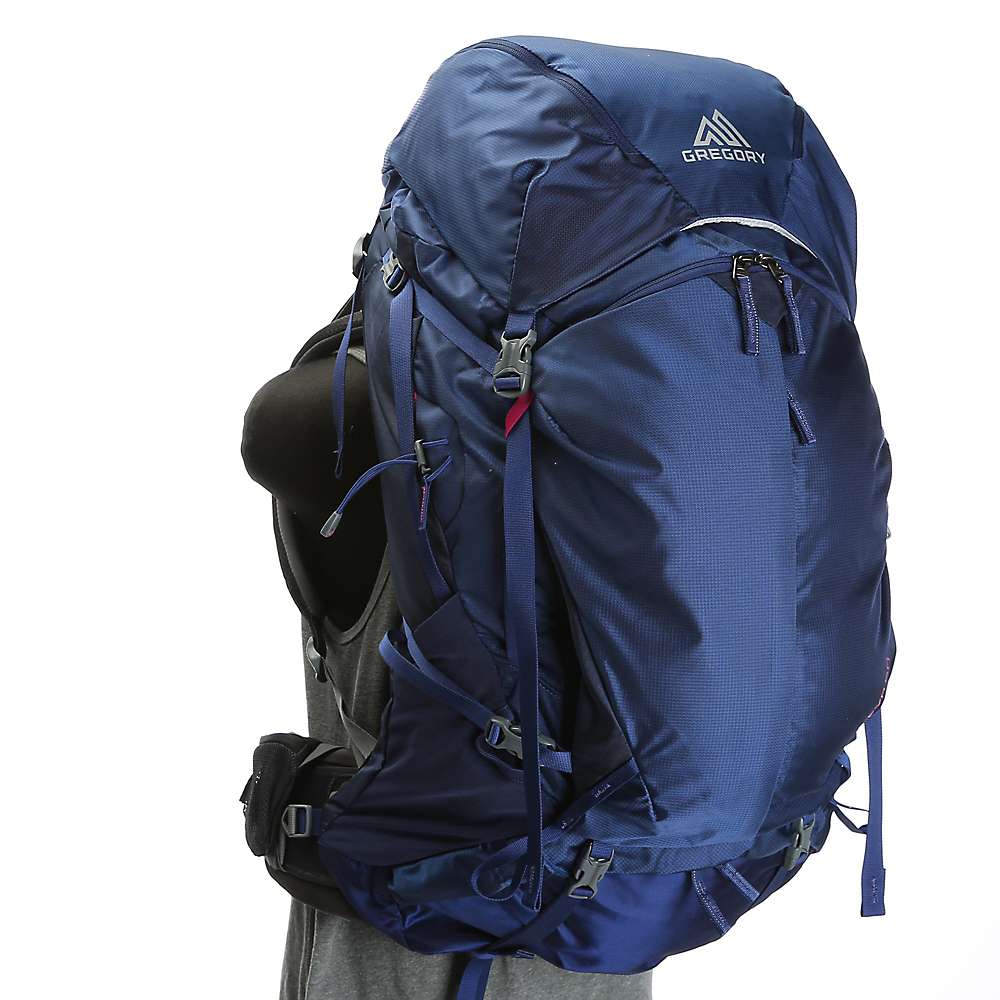 Compare Prices From Top Retailers & Save Big!
Get Price Alerts
Email Me When The Price Drops Below...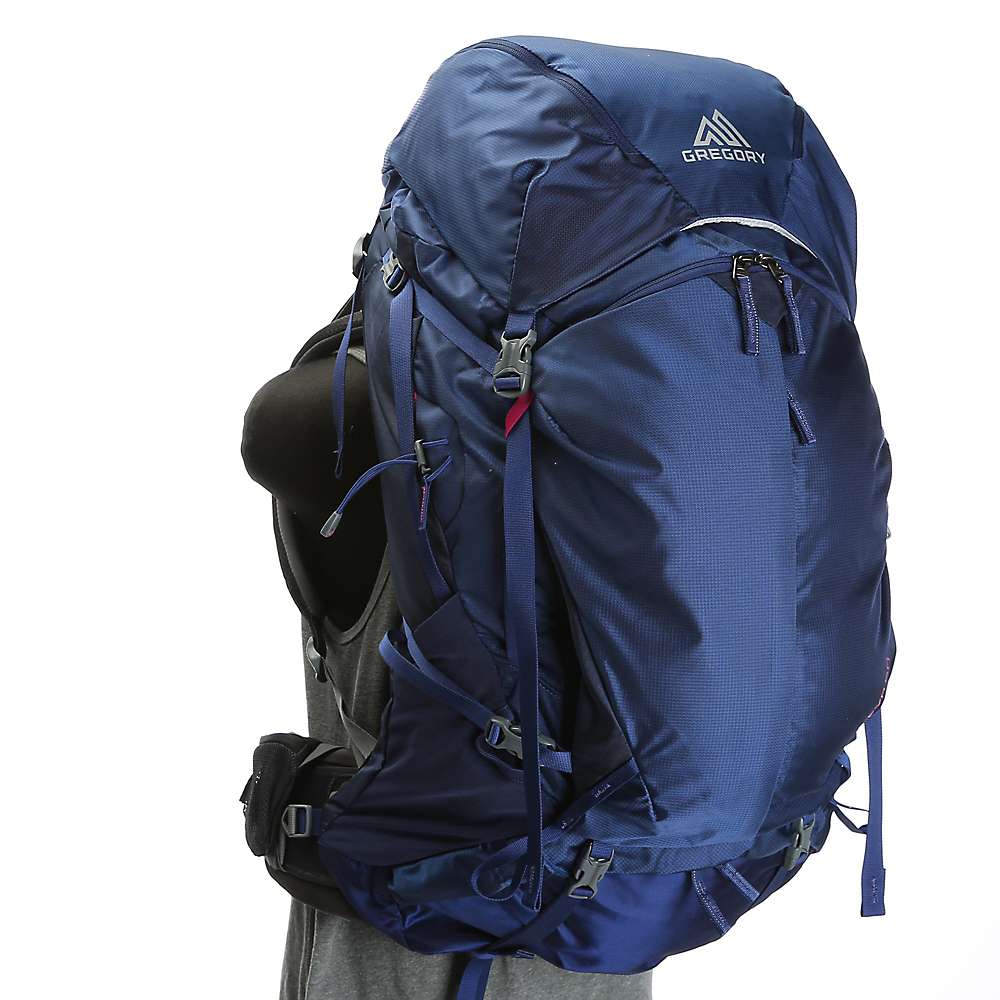 Gregory Women's Deva 60L Pack
Description
An In-Depth Look At The Gregory Deva 60 Backpack
The Gregory mountain products frequently referred to as Gregory is a prominent brand that had a colorful history that began in the year 1977. The founder of Gregory is known as Wayne Gregory.
Wayne has always had the goal of making backpacks that were convenient, ergonomic, and innovative in its structure. The notable reputation of generating durable, quality, and genuine backpacks have continued over the years.
The Deva 60 backpack is for women, and it has a slim profile with an adaptive response A3 suspension which allows for optimal movements in technical and tight terrains.
Also, it is the ideal choice for all your gear intensive overnights or probably for longer stays if your whole outlook is minimalistic. It is also strong enough to carry loads of about 50lbs.
All of its harnesses, hip belt, and back panel have been designed to the exact specifics of women; this means it is custom fit. The backpack makes use of a sidewinder bottle holster that can be utilized as an accessory pocket for keeping loose items.
Attached to this backpack are a double barrel dual sided lid compartment and a stretch-mesh water bottle pocket. The Gregory Deva 60 backpack has multi straps that are adjustable and can be positioned at diverse lash points on the exterior of the pack.
The backpack comes in three sizes, which are:
XS: It has a capacity of 58L, and weighs roughly 5lbs 50z
S: It has a capacity of 60L, and weighs roughly 5lbs 80z
M: It has a capacity of 63L and weighs roughly 5lbs 110z
Every one of the three sizes come with a 50lbs convenient zone load weight. In the same vein, the backpack comes in three colors, which are:
Bodega blue
Egyptian blue and;
Sepia gray
Specifications Of The Backpack
Some specifications of the Gregory Deva 60 backpack include:
The backpack was made using EVA, open-cell foam, nylon, and polyester.
Durability
The backpack features the innovation of A3 response suspension for ideal control of movement when you are in tight or complex situations as well as terrain. Its suspension is also customizable to the user.
The backpack is highly durable as it lasts for a very long period and does not get to wear or tear.
Accessories
Like every other backpack, the Gregory Deva 60 backpack does not come with a water container. Instead, it has a special compartment or sometimes a stretchable pocket on the exterior that fits various water bottle sizes.
While some people do not like this, you should have it in mind that if they should come with a water container, the compartment will be strictly customized for that specific size alone. Other types and sizes of bottles will not fit into it.
So, Gregory Deva 60 backpack does not come with a bottle; it has a stretchable and flexible external pocket where any type of water bottle can fit when you go on your camping or hiking trip.
Size
Most of the complaints about the Gregory Deva 60 backpack is its weight. People are concerned about how it feels on the body when so many loads are placed in it and how the straps feel against the human body.
Note that this backpack was made for women with smaller frames, and this is why it has the backing and the frame that these women will need to carry on heavy loads.
For some people, the diverse straps and belts were not comfortable when they wore the complete pack.
In the same vein, the smaller frames women that the backpack was made for have also complained about lower back pains and sometimes pressure in toting the pack.
As for some other users of the backpack, they had claimed that the backpack felt heavy even when it was empty.
However, before you purchase the Deva 60 backpack, have it in mind that it was made to hold roughly sixty liters of weight with its solid frame and materials that last for a long time.
Also, the positioning of the backpack on the back is fully up to the person wearing it and how they choose to carry their load. Its sizes are XS (extra small), small (S) and medium (M).
Additionally, in each of the sizes, you have the chance to adjust the hard in two different positions.
Weight
Deva 60 weighs under five pounds, and it is deemed as a very heavy backpack by some of its users. Even at this weight, it is still heavier than some models made by its competitors.
Nonetheless, this additional weight is majorly as a result of the additional support from its frame, straps, belts, and sturdy fabrics used while constructing the backpack.
However, it is sometimes best to go ahead with an option that is heavy and can perform its job than a lighter backpack that will not perform its work.
Benefits Of The Backpack
An amazing feature you will love about this backpack is that its top lid is not only removable; it is also versatile as you can easily configure it to make a fanny pack. It has a big front pocket and double pockets on its side and also on its hip belt. Even though it is not waterproof, it does include a rain cover
With this, you will never have to worry about your bottle falling should you bend over. For those who do not make use of water bottle, they will be happy as it makes use of a water reservoir sleeve which aids in keeping your water bladder protected and safe.
It holds up well enough to snags and abrasions. Its close-knit weaves aids in preventing stains and also aids in repelling was. It does not come with a rain cover, and this means you will have to purchase one if you enjoy hiking in wet weather.
Issues/Cons Of The Backpack
With its many features and pros, the three main cons of the Deva 60 backpack is that:
Extremely large women find the medium size too small
Its lumbar support pad may likely cause discomfort in women that formerly had back health problems.
To Wrap It Up
When you consider the weight and hard suspension design of the Deva 60, you can easily conclude that it is best for trips of shorter distances with mid to heavy weight loads.
Nonetheless, if luxury is what you need, and you can manage the weight, this backpack is ideal for you.
| | |
| --- | --- |
| Gender: | Womens |
| Features: | Raincover Included, Adjustable Torso, Detachable Daypack, Hydration Compatible, Water Bottle Pockets |
| Best Use: | Travel, Backpacking, Mountaineering and Alpine |
| Weight: | 78 oz |
| Dimensions: | 31 x 14 x 14 in. |
| Pack Capacity: | 64 Liters / 3906 Cubic inches |
| Trip Length: | Weekend |
| Fabric Details: | 210D nylon, 300D nylon |
| Pack Access: | Bottom, Front, Top |
| Dimensions (Extra Small): | 28 x 13 x 13 in. |
| Dimensions (Small): | 30 x 14 x 13 in. |
| Dimensions (Medium): | 31 x 14 x 14 in. |
| Pack Capacity (Extra Small): | 56 liters / 3417 cubic inches |
| Pack Capacity (Small): | 60 liters / 3661 cubic inches |
| Pack Capacity (Medium): | 64 Liters / 3906 Cubic inches |
| Torso Range: | 18 – 20 in. |
| Torso Range (Extra Small): | 14 – 16 in. |
| Torso Range (Small): | 16 – 18 in. |
| Torso Range (Medium): | 18 – 20 in. |
| Pack Fabric: | Nylon |
| Weight Capacity: | 50 lbs |
| Suspension / Stays: | Aluminum |
| Weight (Extra Small): | 4 lbs 10 oz |
| Weight (Small): | 4 lbs 12 oz |
| Weight (Medium): | 4 lbs 14 oz |
| Frame Type: | Internal |
Gregory Women's Deva 60L Pack Price Comparisons
Gregory Women's Deva 60L Pack Videos