CamelBak Lobo Hydration Pack Review
Compare Prices From Top Retailers & Save Big!
Last Updated: November 29, 2023 1:57 am
Get Price Alerts
Email Me When The Price Drops Below...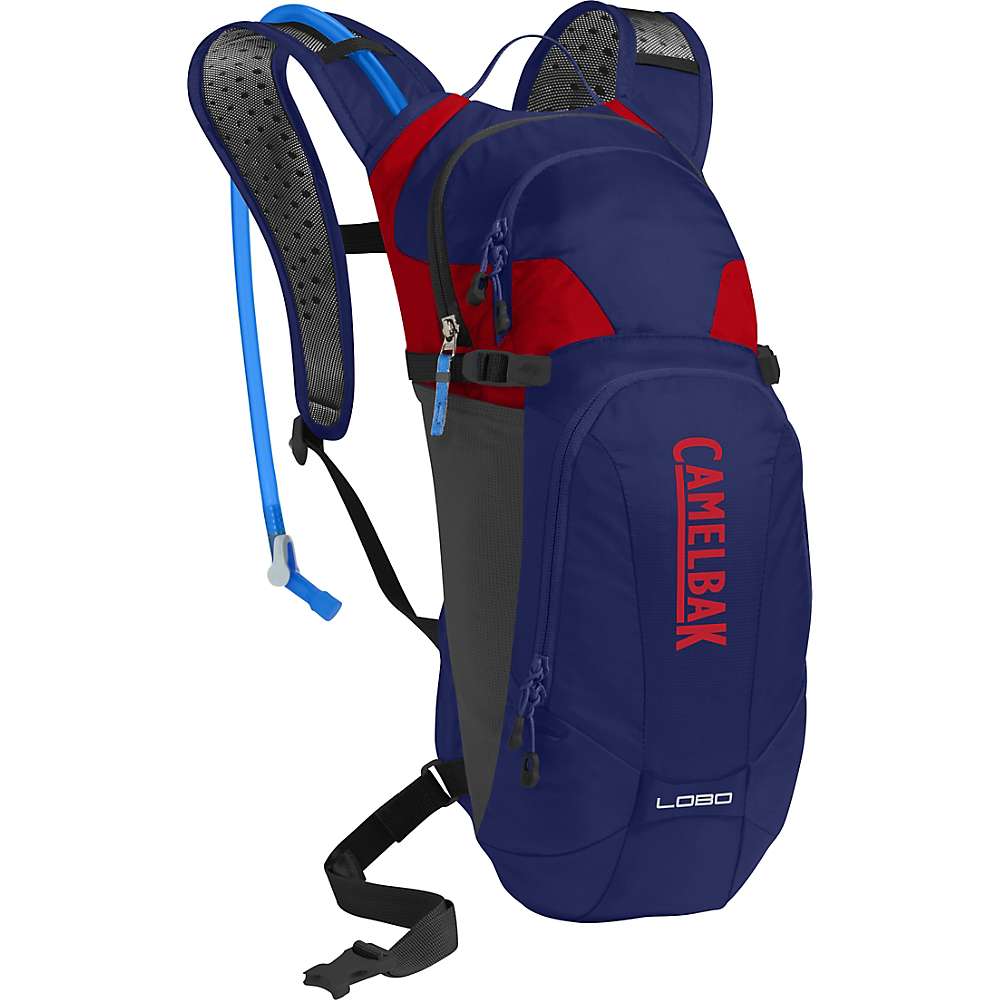 CamelBak Lobo Hydration Pack Review
Description

CamelBak Lobo Hydration Pack Review
The CamelBak Lobo backpack is perfect for days when the weather is perfect, and the trail is calling you. It is specially designed for days when you want to drop most of your gear to enable you to travel fast and light.
The CamelBak Lobo is ideal for hikers and mountain bikers, as it comes with 3 liters of hydration capacity. The Lobo carries enough water for an extensive 3+ hour ride, and the external fill gives you the luxury of topping off the reservoir without unpacking your backpack.
The Lobo backpack has been in the CamelBak collection for years, and it was tweaked again in 2014. The Lobo backpack is not really designed for extended expeditions; if that is what you desire, it probably is not meant for you.
It has a 3-liter reservoir, which goes with just 3.28-liters of storage space. However, the Lobo hydration pack has two zipped pockets, helmet hooks, and a stash compartment.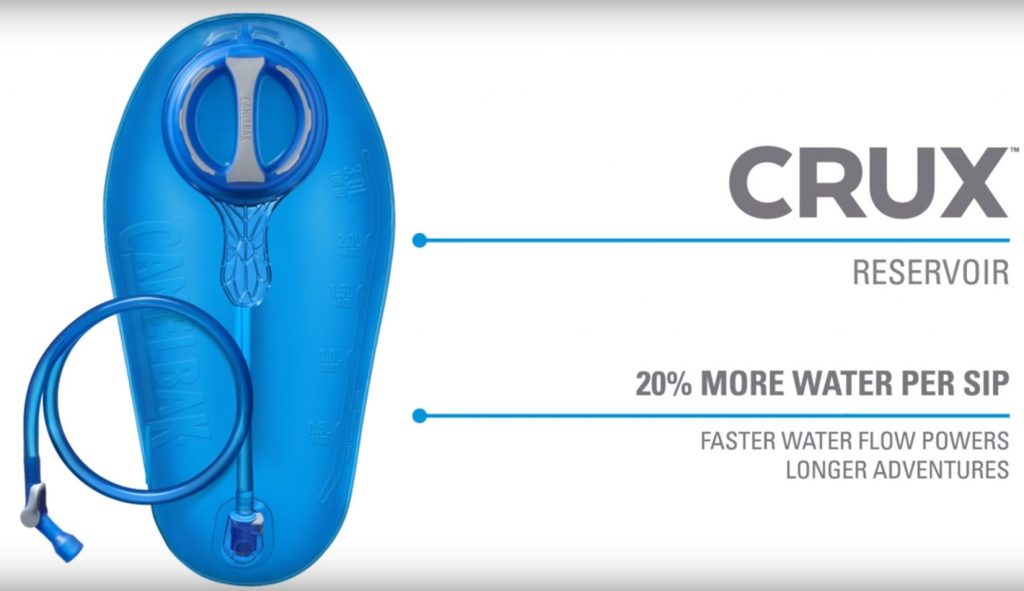 It also comes fitted with room for a mini pump and wind shell, and this has made this hydration pack suitable for shorter rides.
CamelBak Products, LLC is an outdoors equipment company founded in 1988 by Michael Eidson. The company is based in Petaluma, California, and it is best known for its hydration products, such as water bottles and hydration packs.
CamelBak is the manufacturers of the Lobo Hydration Pack. The company knows for a fact that every great idea must have its origin story, and they pride their selves knowing fully well that the idea for Camelbak Lobo is rooted in performance.
The idea was conceived from one of humans most basic needs, which is thirst. The founder is a bicycle enthusiast, and he got the idea while competing in the "Hotter'N Hell 100" in Wichita Falls, Texas.
The Camelbak hydration packs started with a very humble background, and today, it is loved by many.
Specifications of CamelBak Lobo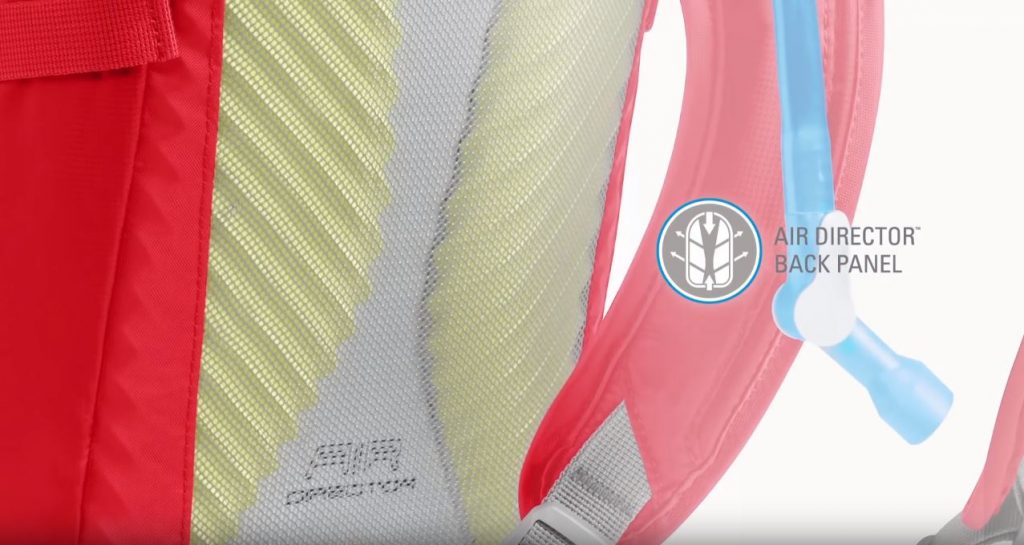 The CamelBak Lobo is definitely a premium pack that carries it all without posing as a burden to you on your short trips/hikes.
The Lobo hydration pack is divided into numerous compartments and sub-compartments to give its users the ease of carrying their basic necessities for their hiking or biking needs.
In summary, when you get a CamelBak Lobo hydration pack, the major features are listed below
It possesses a brand-new Crux that delivers 20% more water per sip.
It has an ergonomic handle for easier refilling; it is also fitted with an on/off lever that makes it easy to prevent water leaks.
It comes with a magnetic tube trap™ that keeps your tube secure and accessible whenever you need it.
The Lobo pack has an air director back panel that offers air channels to keep your back cool.
It comes with external hooks that let you carry your helmet while still allowing full access to your Lobo pack.
The CamelBak Lobo hydration packs come fitted with reflective accents for visibility in low-light environments.
It has a removable stability belt that keeps everything in place during bumpy bike rides.
Benefits of The CamelBak Lobo
It is easy to forget that the Lobo hydration pack is on your back while riding, because of the unique technology used to ensure you move stress-free.
It has a huge bladder that makes it relatively easy to store a good amount of water without having to refill it more than once or twice even when the weather is really hot. The bladder is properly positioned at the top of the bag to maximize space.
It gives its users the luxury of well-padded shoulder straps, chest and waist belts and a properly insulated back that ensures everything is kept properly in place.
The Lobo backpacks might not fit every back, but definitely, it is one of the slimmest, and it is guaranteed to fit beautifully and not cause any hindrance when you move through difficult terrains.
The CamelBak Lobo has various reasons why it is purchased by many, and at the same time, some of the users may find something they are not just comfortable with. We will be discussing some of the pros and cons of using the CamelBak Lobo.
Pros of CamelBak Lobo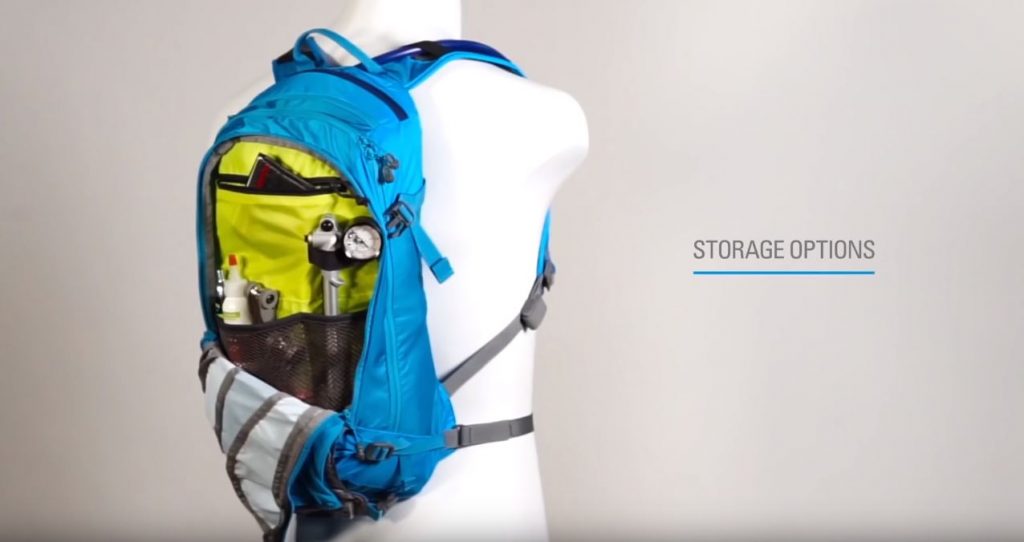 For some of the reasons why you can't just help but love the CamelBak Lobo pack, check the list below
The Lobo pack has an amazing size for up to half-day rides or hikes; it can carry a few essentials and some energy bars.
It is very easy to fill the hydration bladder, use it, and clean it properly; however, it is great if you can get the cleaning kit as it makes the process a lot easier.
The Lobo pack is very comfortable, and it is easy to forget; it's even on your back.
It has two small gear pouches, but very usable, and you can store insulators into the pocket between them for cooler weather.
The Camelbak Lobo has nice helmet clips for off-bike excursions if you don't want to leave your helmet behind.
Cons of CamelBak Lobo
The Camelback Lobo issues and disadvantages include:
It may cause some trouble while using for persons with broad shoulders and chest.
Users may not have the luxury to select their preferred color.
To Wrap It Up
The CamelBak Lobo is no doubt the perfect size for riding mountain bikes. It has just enough storage for your wallet, car keys, energy bars, and much more. It comes with a great 3L bladder for long bike rides.
Also, it is comfortable and light, even when the bladder is full of water. You are sure going to enjoy your CamelBak Lobo after purchase and use.
| | |
| --- | --- |
| Weight: | 16 oz |
| Fabric Details: | 100D Robic Nylon Dobby, 210D Nylon Oxford |
| Torso Range: | 17 – 21 in. |
| Pack Fabric: | Nylon |
| Pack Pockets (+ Main Compartment): | 5 |
| Disclaimer: | We only ship this brand to US Addresses. |
| Gender: | Mens |
| Best Use: | Mountain Biking |
| Pack Capacity: | 9 Liters / 500 Cubic inches |
| Trip Length: | Day |
| Frame Type: | Frameless |
| Hydration Capacity: | 50 – 100 oz |
| Pack Access: | Top |
CamelBak Lobo Hydration Pack Price Comparisons
Price History
Price history for CamelBak Women's Lobo 9 Bike Hydration Pack - Helmet Carry - Magnetic Tube Trap- 70oz, Charcoal/Black

Latest updates:

$62.32 - November 29, 2023
$62.95 - November 28, 2023
$63.59 - November 25, 2023
$64.23 - November 23, 2023
$69.25 - November 8, 2023
$65.84 - November 7, 2023
$66.50 - November 6, 2023
$68.55 - November 5, 2023

Since: December 6, 2022

Highest Price: $75.91 - August 2, 2023
Lowest Price: $49.95 - November 1, 2023