Big Agnes Q Core SLX Sleeping Pad Review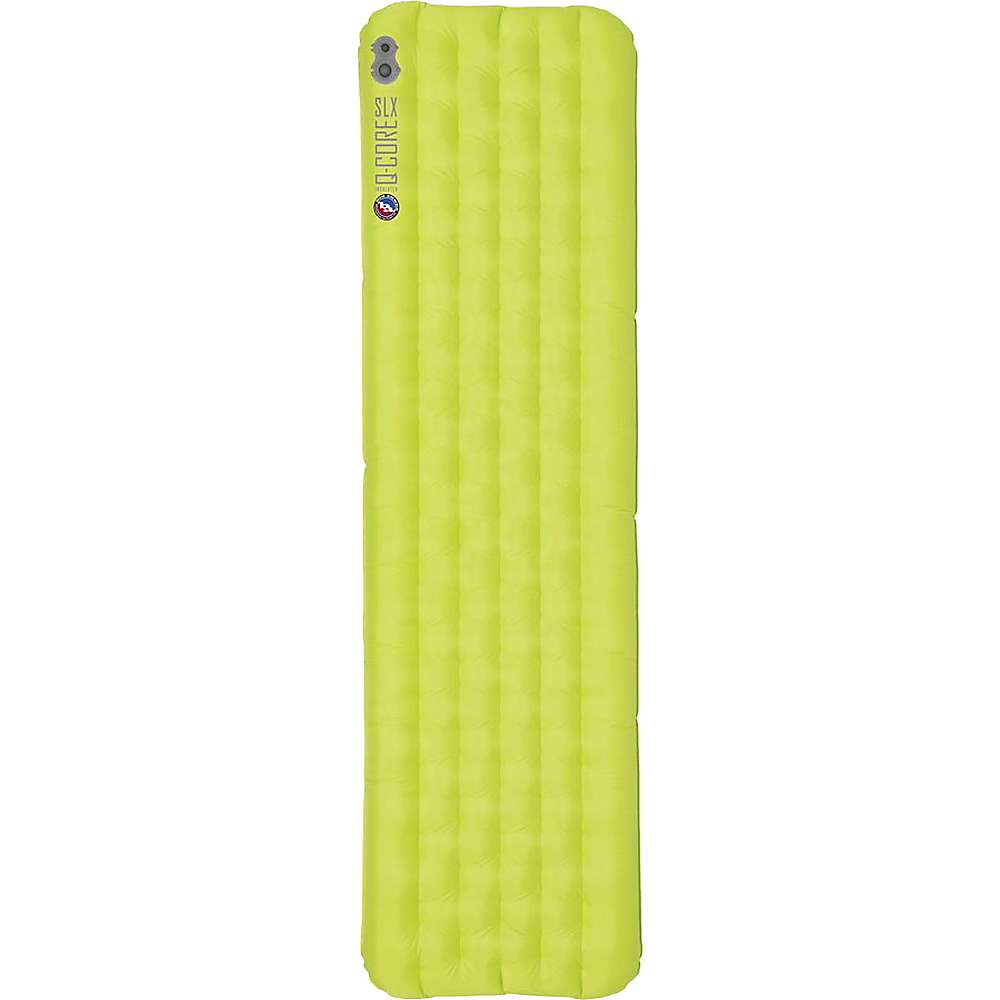 Stores With The Best Prices
Price history
×
Price history for Big Agnes Insulated Q-Core SLX Sleeping Pad

Latest updates:

$112.46 - October 16, 2021
$149.95 - October 2, 2021
$169.95 - September 18, 2021
$149.95 - July 2, 2021
$169.95 - April 23, 2021
$199.95 - April 16, 2021
$169.95 - April 2, 2021
$149.95 - November 20, 2020

Since: November 20, 2020

Highest Price: $199.95 - April 16, 2021
Lowest Price: $112.46 - October 16, 2021
Get Price Alerts
Email Me When The Price Drops Below...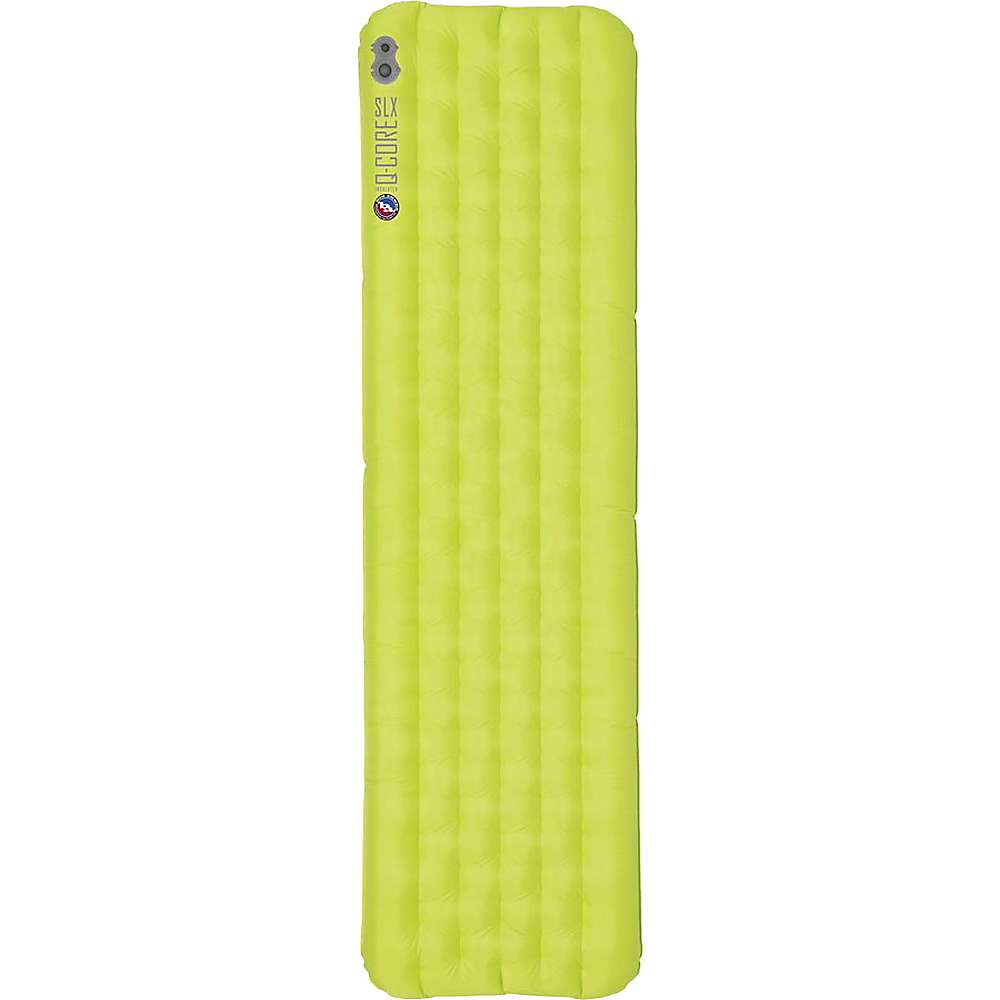 Big Agnes Q Core SLX Sleeping Pad Review
Description
Big Agnes Q-Core SLX Sleeping Pad Review
Searching for the sleeping pad that ups the ante of all sleeping pads? We are going to tell you about the big Agnes Q-Core SLX. With its restructured offset i-beam, it can develop amazing multi-directional stability as well as back up.
What is vital is that it is tougher, lighter, and even easier to inflate and even deflate. Also, it does not only pack smaller, but you can also sleep much more warmly.
Not to forget, once it comes down to superlight three-season comfort, Big Agnes Q-Core comes second to none.
All that you will need to know about the Big Agnes Q-Core SLX is that it is incredibly cushy, and it can differentiate itself from all other sleeping pads, especially as a result of its huge side rails.
The side rails can keep users much more centered, and it has a supportive thickness that measures up to about 4.25 inches. Bear in mind that this SLX is among the thickest backpacking sleeping pads available in the market.
What this means is that it is very comfortable, and it has so much space that you can use in filling up your lungs.
Meanwhile, it makes use of a pumphouse ultra-pump sack, which makes it less cumbersome to inflate the pad successfully. Nonetheless, you will have to pick it separately because it is sold separately from the SLX.
About Big Agnes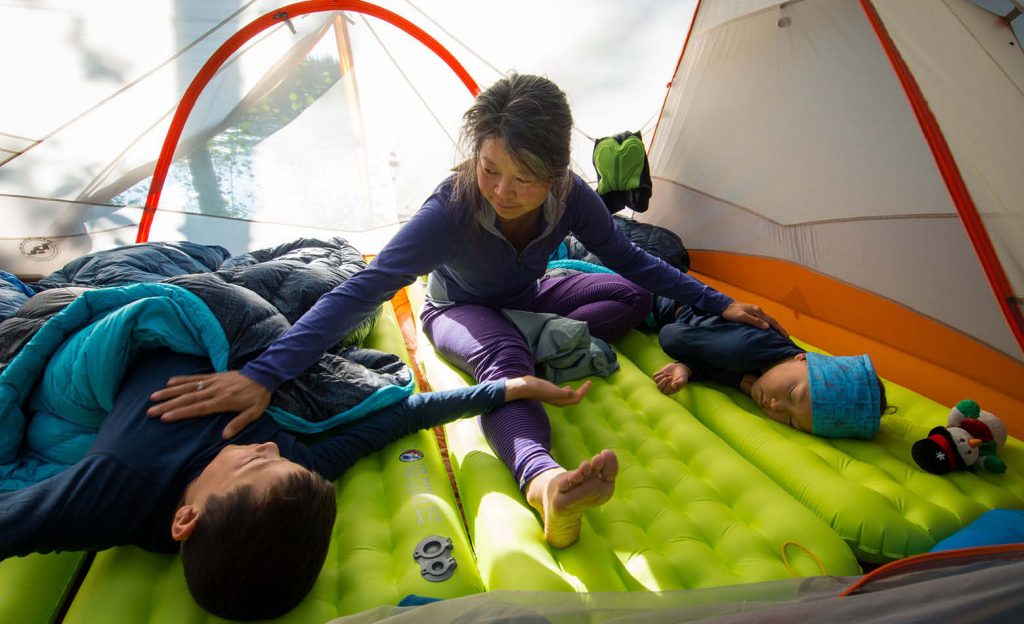 The producers of the Q-Core SLX are none other than Big Agnes. Note that, it does not matter if you are pushing towards a mountain summit or you are simply staying around for yet another night in the wilderness, Big Agnes' camping gears will give you a rewarding adventure.
Big Agnes was established in the year 2001, and it is a company that faithfully stands by a belief that there are no risks you can take without any consequences. Furthermore, it is through taking these risks that we get to engender some of the best results.
With the principle mentioned above, Big Agnes has managed to expand and offer campers with the ideal camping gears that every adventurer seeks in a bid to make all of their wildest dreams come true.
Specifications Of Q-Core SLX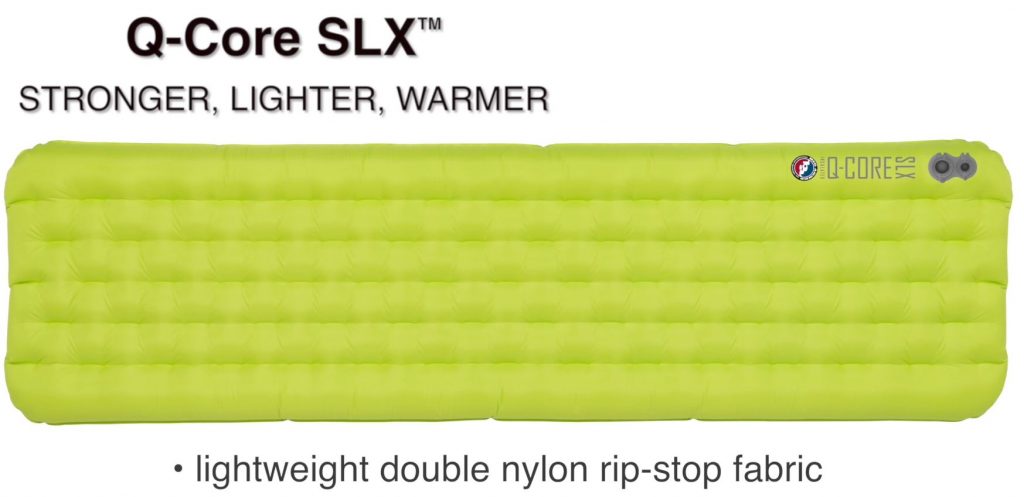 As it stands, the Q-Core SLX is practically a very light and compact sleeping pad that is structured to enhance all of your sleep when you are out in the Backcountry.
It makes use of a quilted top that offers a soft and cushioned sleeping surface like your bed back home. With its minimalist i-beam construction, it decreases the weight of the sleeping pad and offers consistent balance.
Furthermore, it makes use of WRM HL insulation, which is highly durable and a high loft synthetic insulation that manages to provide highly exceptional warmth with its bulk and minimal weight.
Meanwhile, it also makes use of an in-built developed heat-reflective innovation, which aids in maintaining warmth.  Asides from being durable, it has a superlight nylon rip-stop fabric, which boosts power and of course, durability by twenty-five percent.
Even with its strength, Q-Core SLX is lightweight and very packable, especially with its double-wide size, which rolls down to about 4.5×11.5 inches, and it weighs just thirty-eight pounds.
What most users love about the Q-Core SLX is the fact that it can be inflated easily. Its high volume makes rooms for effective and simple inflation as well as deflation that is super fast.
You do not have to be worried about getting sick because the sleeping pad has anti-microbial treatment inside of it that prevents any form of micro-organism growth. Also, its outer thickness is about 4.5inches, and the inner thickness is 3.5inches.
As for warranty, all of the big Agnes' products are practically guaranteed against any form of manufacturing, including material defect.
If any replacement products are not available, the credit will be given for the authentic purchase price when it is given back with a receipt.
Benefits Of The Q-Core SLX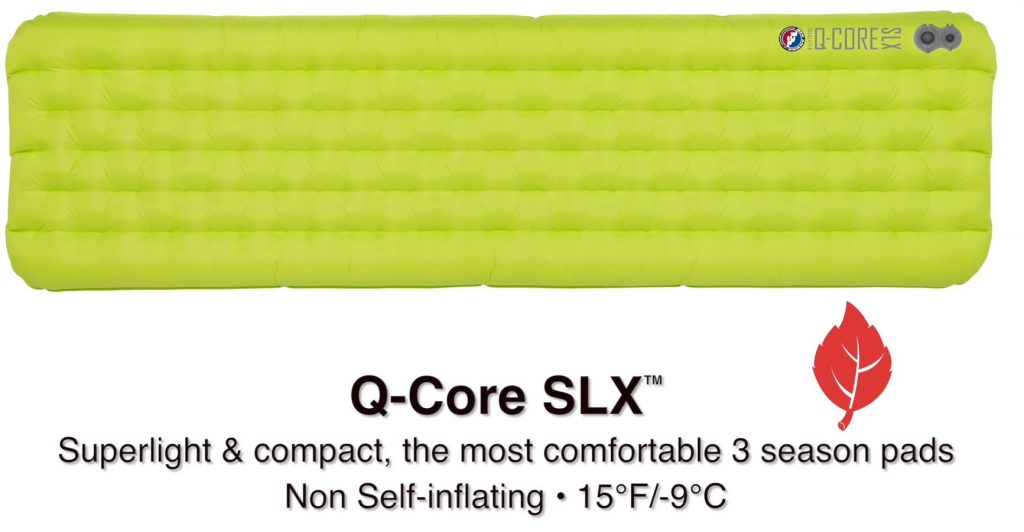 The outer shell of this sleeping pad is made up of a superlight rip-stop nylon that has amazing year resistance. It has been laminated with aviation-grade TPU mostly for durability, and it makes use of a polyurethane coating.
Also, the high loft synthetic insulation offers highly exceptional warmth along with minimal weight as well as bulk.
It is structured to distribute all of its weight evenly for a much more comfortable night's sleep. Q-Core SLX makes use of a high-volume inflation valve that enables users to blow it up and happily deflate it easily.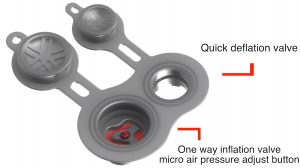 Issues/Cons Of Q-Core SLX
Before we get to the issues with the Big Agnes Q-Core SLX, we will have to take a glance at its advantages. Some of which includes:
It is comfortable and supportive
Its thickness is roughly 4.25, and what this means is that a user will be almost two inches higher from the ground than they would be on some of the sleeping pad in the market.
Also, it is quite comfortable and very supportive. This means that there is barely an opportunity to bottom out. This is amazing for those sleepers that are used to shifting around at night.
It makes use of huge side rails which we mentioned earlier. It is able to keep your body centered on the sleeping pad for comfort and insulation even if you sleep on your back or your side
Even though every air pad can be prospectively punctured, the SLX is created with double rip-stop nylon fabric that are lightweight.
As expected, every good product is bound to have issues or disadvantages, and for Q-Core SLX, it includes:
Since the sleeping pad is thick and quite voluminous, it takes a very long time to actually get filled up and involves lots of power from your lung to get filled.
It is expensive
To Wrap It Up
At the end of the day, the Q-Core SLX is a very good option for all those people who love the feeling of side rails as it keeps them fully centered. It is made with materials that are quite durable.
| | |
| --- | --- |
| Features: | Repair Kit Included |
| Weight: | 16 oz |
| Sleeping Pad Dimensions (Petite): | 20 x 66 in. |
| Sleeping Pad Dimensions (Regular): | 20 x 72 in. |
| Sleeping Pad Dimensions (Long): | 20 x 78 in. |
| Sleeping Pad Dimensions (Double Wide): | 40 x 72 x 3.5 in. |
| Weight (Petite): | 15 oz |
| Weight (Regular): | 16 oz |
| Weight (Long): | 17 oz |
| Weight (Wide Long): | 22 oz |
| Best Use: | Camping, Backpacking |
| Seasons: | 3-Season |
| Temperature Rating: | 11 – 20 Degrees Fahrenheit |
| Exact Temperature Rating: | 15 Degrees Fahrenheit |
| Sleeping Pad Shape: | Rectangular |
Big Agnes Q Core SLX Sleeping Pad Price Comparisons
Price History
Price history for Big Agnes Insulated Q-Core SLX Sleeping Pad

Latest updates:

$112.46 - October 16, 2021
$149.95 - October 2, 2021
$169.95 - September 18, 2021
$149.95 - July 2, 2021
$169.95 - April 23, 2021
$199.95 - April 16, 2021
$169.95 - April 2, 2021
$149.95 - November 20, 2020

Since: November 20, 2020

Highest Price: $199.95 - April 16, 2021
Lowest Price: $112.46 - October 16, 2021
Additional information
Specification:
Big Agnes Q Core SLX Sleeping Pad Review